Ice Cube says It Was a Bad Day When Goodyear Deflated Its Blimps
Ice Cube
It Was a Bad Day ...
When Goodyear Deflated Blimps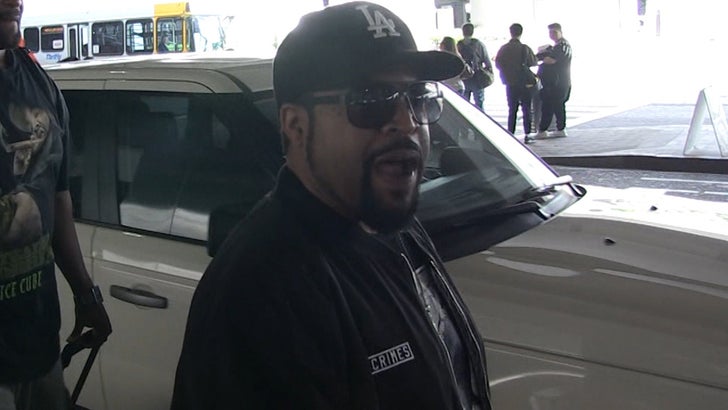 TMZ.com
Ice Cube's clearly upset with the latest deflategate scandal, courtesy of Goodyear.
The rapper was at LAX Sunday when he chimed in on Goodyear getting rid of its vessels. To be fair, Goodyear will unveil new airships that'll look similar. Someone should tell Cube that cause he's under the impression they're gone for good, and he's not happy.
His fury's understandable ... he rapped about the blimp in the 1992 hit track, "It Was a Good Day."
Cube also talks about his much-anticipated BIG3 League.