Ice Cube Says BIG3 League Doesn't Need Anymore Legends (VIDEO)
Ice Cube
BIG3 Wish List Is Fulfilled
... We Got All The Legends We Need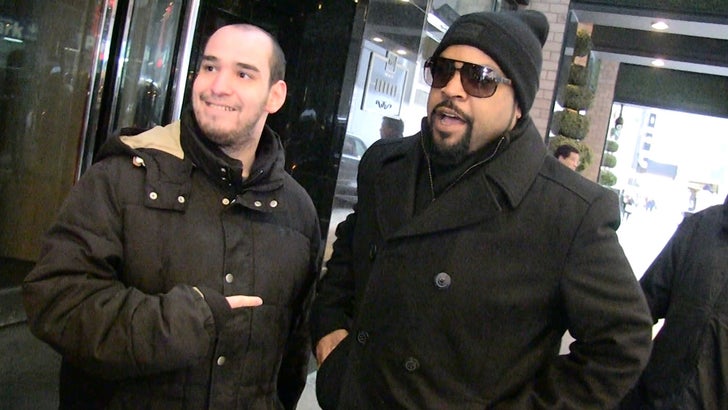 TMZSports.com
Ice Cube says his Hall of Fame wish list for the BIG3 league is Hall of FULL ... claiming he's got all the historic NBA talent he needs to get the new venture poppin'.
It was recently announced that Dr. J will be joining the league as a coach ... a huge get for the young league, 'cause Doc is a Mount Rushmore-type NBA legend.
So when we got Cube out in NYC braving the winter storm, we had to ask if there are more big names he wants to coach.
The answer? Not really. Cube tells our guy they have all the legends they need, then runs off a list of names that are pretty damn impressive.
BTW -- he was wearing a jacket, making him the only Ice Cube that wants to keep warm. Trippy.