Mama June So Thin She Can Barely Keep Her Pants On
Mama June
So Thin She Can
Barely Keep On Her Pants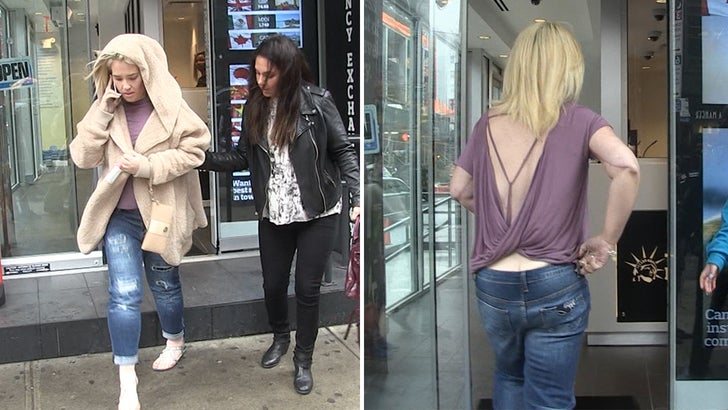 TMZ.com
Mama June's size 4 jeans -- she claims -- were already falling off her slimmed-down frame Monday in Midtown NYC.
June says she's lost about 300 lbs and undergone several painful plastic surgeries ... and in this video it looks like just walking is causing her pain. Unclear if her foot issues are related to the surgeries -- she was only rocking inch-high sandals.
But yeah, she's gonna need new jeans if this keeps up ... or is it down?