Conan O'Brien Says Trump and Colbert's Feud is How the Talk Show Biz Works (VIDEO)
Conan O'Brien
Colbert Feud with Trump Not New
... But it's Damn Good TV!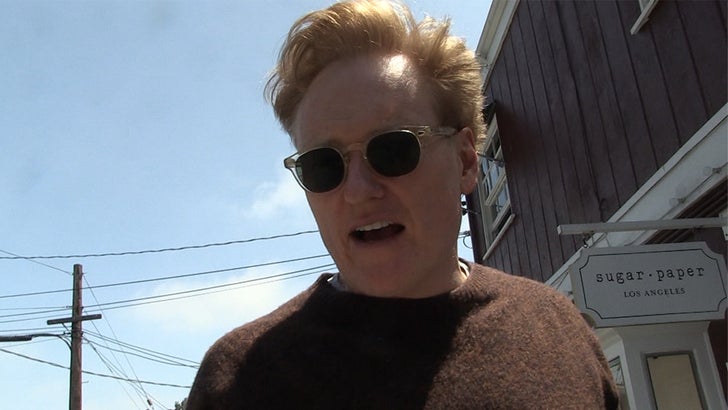 TMZ.com
Conan O'Brien says Stephen Colbert and Donald Trump trading insults is a strong sign all's well with late night talk shows ... because the feud is what people want to see.
We got Conan at Whole Foods, and after he showed off his ass, he dished on the war of words between Colbert and the president. It's interesting, he doesn't really take sides ... but instead he explained why everyone involved is handling it exactly as they should.
Conan also reminds our photog what the main objective is of all late night talk shows -- it's not what you think. The guy knows what he's talking about ... he's been in the game damn near 25 years!