Terry Bradshaw Says Gisele Burned Tom Brady, 'My Wife Would Never Say That'
Terry Bradshaw
Gisele Burned Tom
'My Wife Would Never Say That'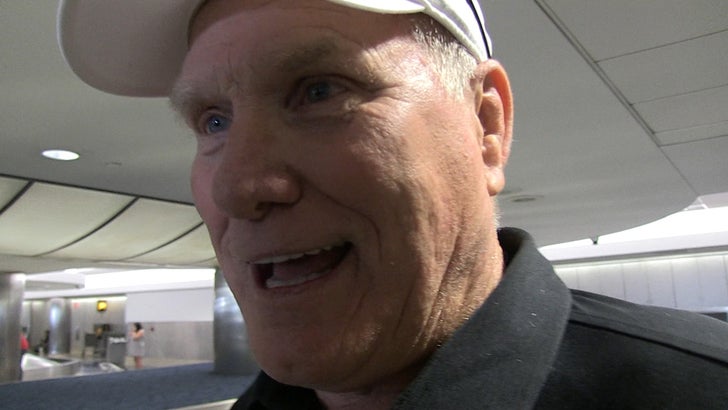 TMZSports.com
Terry Bradshaw says Gisele hung Tom Brady out to dry by talking about his alleged concussions on national TV ... telling TMZ Sports, "My wife would never say that."
In fact, Terry suspects Tom is really upset over the situation -- "I would imagine someone's having a talk with somebody."
"I don't know why she would say that," Bradshaw added ... while explaining that when it comes to private health matters, it's not up to the spouse to share that information with the world.
"That's my wife right there and she'd never say a word," Terry said pointing to Tammy.
Terry's wife says it's not a black and white issue ... it's complicated.
The good news ... Terry's confident Tom and Gisele will ultimately work things out.