Swag Daddy DeMarre Carroll Critques LeBron's Baldie In Gucci Flip Flops
Swag Daddy DeMarre Carroll
Critiques LeBron's Baldie
... In Gucci Flip Flops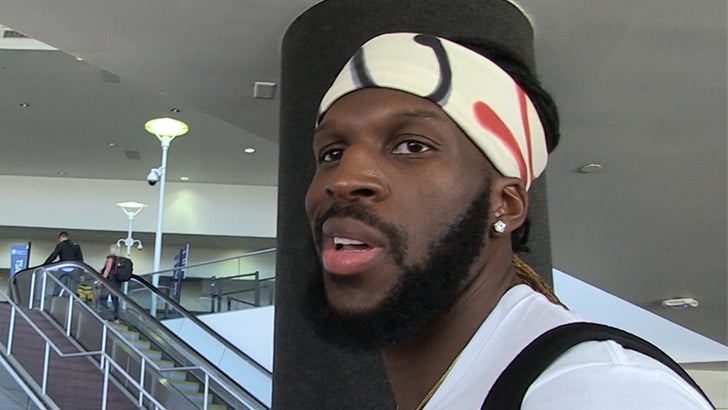 TMZSports.com
Here's a moment of truth for LeBron James ... the NBA's "Swag Daddy" DeMarre Carroll is about to weigh in on the King's new bald look in a pair of $300 sandals.
We got Carroll at LAX, and just like the last time we got him he had on some pretty fly airport attire, this time rockin' a pair of Gucci flip flops and a PRPS sweatsuit.
Of course we had to get his opinion of 'Bron's new look, and although Carroll didn't give us a dictionary full of words on the change ... his look and smile said A LOT.