Lamar Odom: Rob Kardashian Cut Me Out of His Life, I Miss Him
Lamar Odom
Rob Kardashian Cut Me Out of His Life
... I Miss Him
Lamar Odom says he really misses his former BFF, Rob Kardashian -- and thinks he's being punished because "maybe I hurt his sister too much."
The ex-NBA star appeared on "The Wendy Williams Show" and opened up about how Rob hasn't spoken to Lamar in a while ... with Odom saying, "I haven't met his child yet."
Lamar and Rob were super tight back in the day -- especially when Rob lived with Khloe and Lamar for a 2-year span. Lamar considered Rob his "brother."
You can see Odom is emotional about the situation -- but admits, "If she was my [sister], I'd have a problem with me too."
As we previously reported, Khloe tried to save her marriage to Lamar -- but he was too consumed by his drug addiction. Lamar has since apologized and said the drugs made him forget who he was.
And there was also this bizarre exchange about the brothel that almost killed Lamar. He does NOT remember things the way cops and doctors do.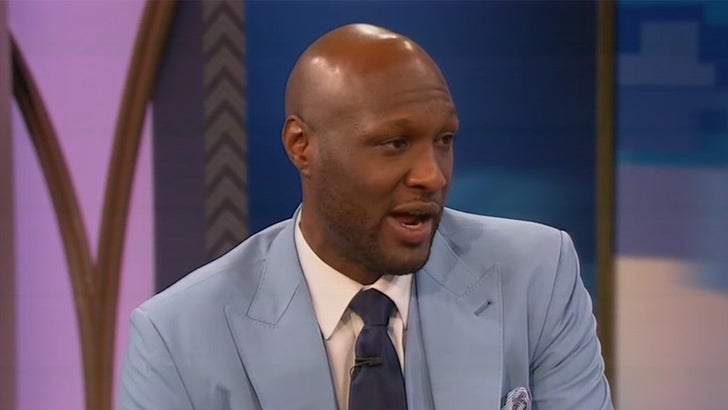 The Wendy Williams Show