Blac Chyna's Side Piece Says Rob's a Good Guy, Ask Her About Everything Else
Blac Chyna's Side Piece
I've Got No Prob with Rob!!!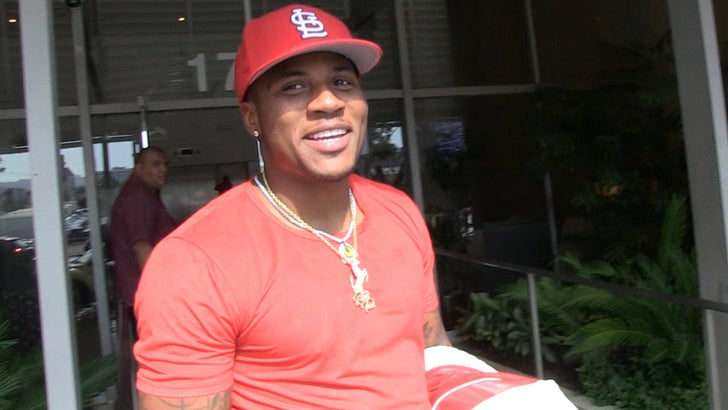 TMZ.com
Blac Chyna's side piece -- the guy posting pics of them naked together in bed to get back at Rob -- has a surprising response to all the drama ... a compliment.
Ferrari, a rapper, was outside Capitol Records in Hollywood Thursday ... and seemed unfazed by being square in the middle of the feud. Rob's called him out for banging Chyna, but Ferrari surprised us -- by NOT firing heat back at Rob.
Ferrari told us how he feels about Rob, but we're still not sure we're buying it.
For everything else -- including sex tape rumors -- he's deferring to Chyna. There's one thing we know for sure, though ... his chain looks familiar.