Tyga Fires Back at Birdman in Cash Money Contract Dispute
Tyga
Fires Back at Birdman ...
'Tell That Bitch I'm the S*** Too'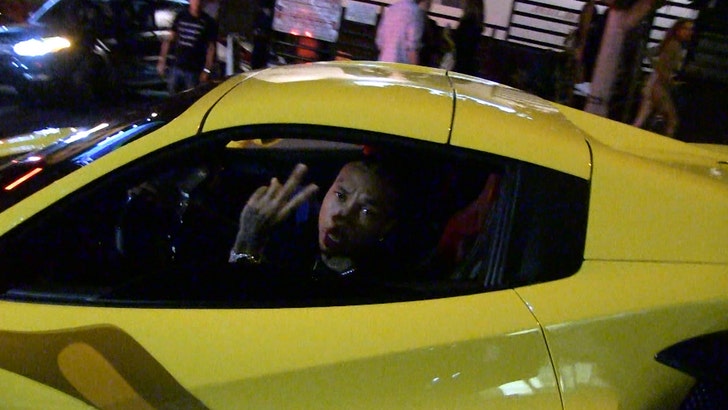 TMZ.com
It's clear now, Tyga is ready to make his contract dispute with Birdman a very public, messy affair ... because he fired a verbal shot that's sure to piss off the Cash Money honcho.
Tyga was leaving 1Oak on Sunset Saturday night ... when our photog asked him about his ongoing battle his former label. Quick recap: Tyga said he left Cash Money, even though it owed him $12 million ... then our Birdman sources said that's a joke ... in not so many words.
It's obvious Tyga's been paying attention, and fearlessly responded ... calling his old boss a "bitch."