Amber Rose Tells Philly What She Meant to Say Was ... 'I Thought I Was Ugly'
Amber Rose
Philly Got it Twisted ...
I Meant to Say 'I Thought I Was Ugly'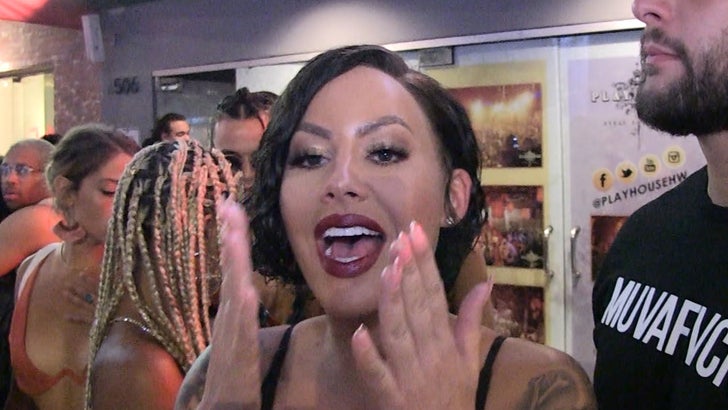 TMZ.com
Amber Rose is trying to smooth things over with her hometown by explaining her remark about no "traditional beauty" in South Philly ... was really about herself.
Amber was looking cute in a brunette wig -- traditionally speaking -- Saturday night on her way out of Playhouse nightclub, and she was anxious to set the record straight. She claims she never said anyone was ugly -- although it sure as hell sounds like it when you watch the video from the "Drink Champs" podcast.
Amber's clarification seems to be that she was referring to "society's standards of beauty" -- and that even she didn't feel beautiful.
Translation: The world thought South Philly had ugly people, and I was one of them?
Waiting for your permission to load the Instagram Media.