Fetty Wap Hands Out Stacks of Cash to Random Kids in New Jersey
Fetty Wap
Summer Santa Claus
Hands Out Cash to Kids!!!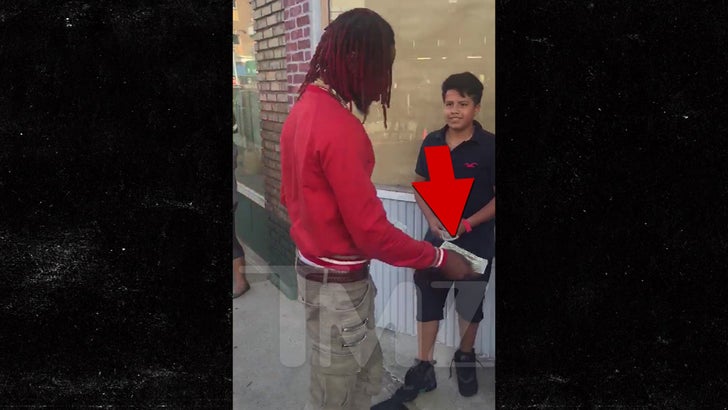 TMZ.com
Fetty Wap just gave a few lucky random schoolkids the gift everyone loves -- cold hard cash.
The rapper was in a charitable mood Friday as he was leaving his attorneys' office in Hackensack, NJ ... and started handing out money on the streets. Our source on the scene says he was asking kids if they were in school, and if they said yes ... he'd hit 'em with a Benjamin or more.
We're told one lucky student walked away with $400 -- enough lunch money to last for weeks!!!
Fetty was allegedly in the neighborhood filming for a reality show, possibly "Love & Hip Hop." Ya gotta imagine if he films there again, he'll have a lot more kids riding by on their bikes.