Dave Chappelle Walks Around Town Flaunting His Emmy
Dave Chappelle
I'm Wearing My Emmy Like a Chain!!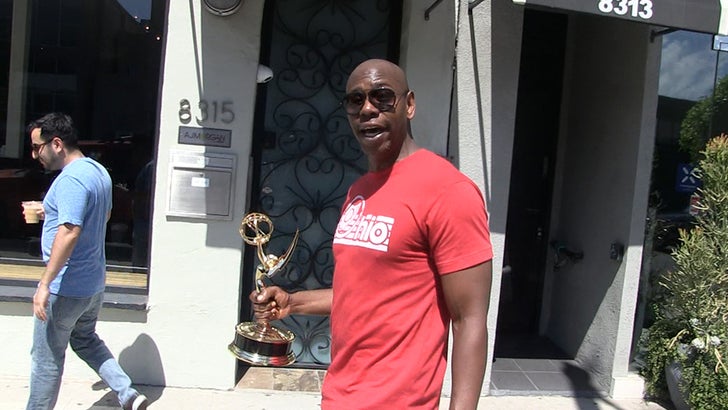 TMZ.com
Dave Chappelle's waited a long time for his first Emmy, so you better believe he's showing it off ... EVERYwhere!
We got the comedian walking around WeHo Tuesday brandishing his trophy, and he had a very logical reason for waving it around in public.
Dave's clearly proud of winning the Best Guest Actor in a Comedy Series for his post-election monologue on 'SNL' -- but also admits the whole awards thing's kinda silly. Remember, he had a HUGE show of his own back in the day, and never won.
Still, Chappelle's grateful, and tells us how he's gonna keep the Emmy close. Maybe too close.