Mariah Carey's New Year's Eve Performance, Sound Check Mandatory
Mariah Carey
New Year's Eve Performance
Sound Check Mandatory
Mariah Carey is in Aspen with BF Brian Tanaka, but she'll be leaving for The Big Apple the next day ready to prep for round 2 of Dick Clark's Rocin' New Year's Eve ... and this time there's a plan to avert disaster.
TMZ broke the story ... Maria and Dick Clark Productions struck a deal where she'll come back and perform just before midnight on Dick Clark's Rockin' New Year's Eve broadcast on ABC.
TMZ broke a series of stories after last year's disaster, where Mariah claimed she couldn't hear the music through her earpiece. A war erupted, with Dick Clark's people claiming the system worked fine ... the real problem was that Mariah didn't want to be bothered with a full-on sound check. She had a stand in for part of it, and that, DCP claims, was the source of the problem.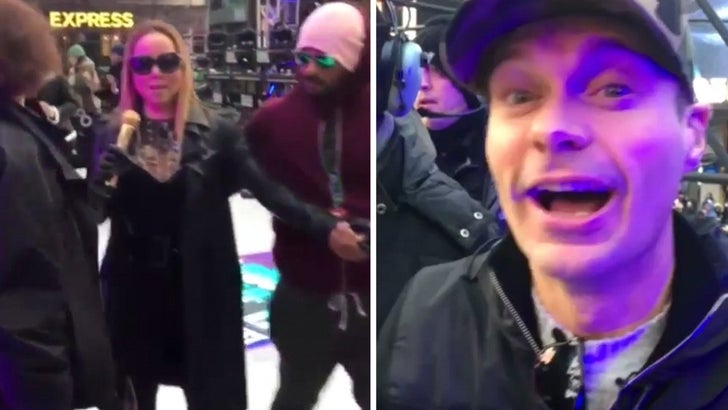 DECEMBER 2016
We're told this time around ... sound will be fully check by Mariah.
As for how this performance got booked, our sources say both sides wanted it. Mariah is determined to show the world she's up to the task, and the folks at DCP know ratings will spike because no one is discounting the possibility of another train wreck.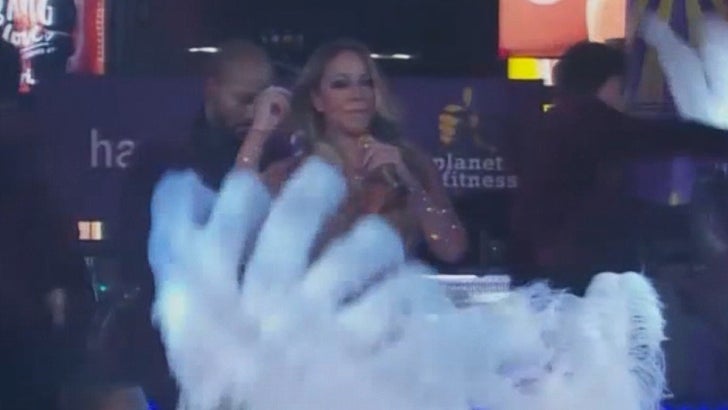 DECEMBER 2016
ABC