YG Says Cardi B Will Get a Pass from the Crips During All Star Weekend
YG
Cardi B Gets a Pass from the Crips
.. During All Star Weekend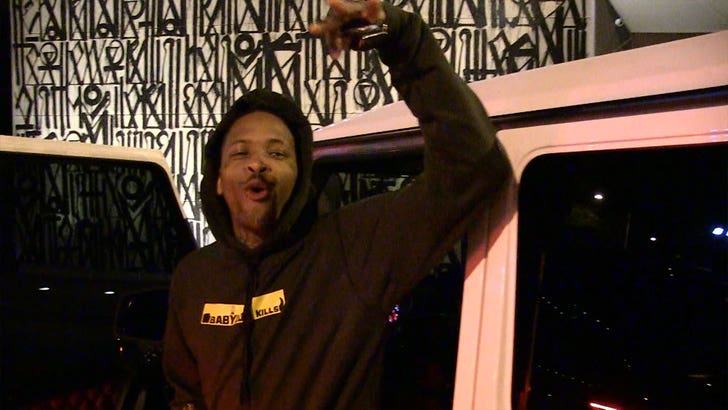 TMZ.com
YG thinks Cardi B gets a pass from the Crips, even though she disrespected them by throwing shade on the color blue.
We got the rapper in WeHo Saturday night leaving Craig's, and he made it clear ...he's got nothing but love for Cardi and thinks she'll be perfectly fine during All Star Weekend.
It's a little weird ... despite his overture of peace next weekend, he yells, "SOO WOO" ... which is a rallying cry for the Bloods.
TMZ broke the story ... Cardi B's been on the receiving end of death threats after her throw down.