Meek Mill and Michael Rubin Hit the Town in New York City
Meek Mill, Michael Rubin
We're Ballin' Again in the Big Apple!!!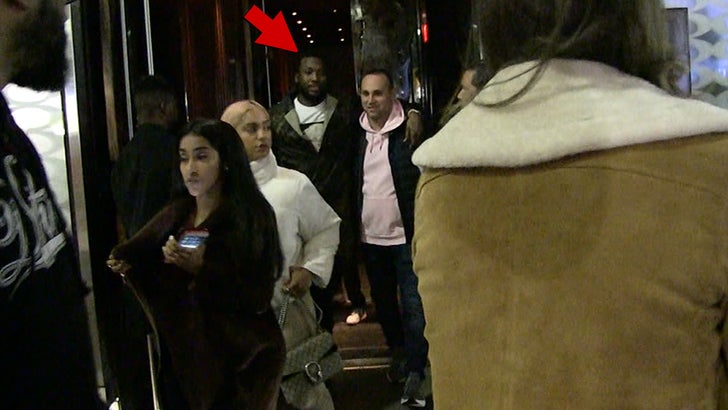 4/27/18
TMZ.com
Meek Mill and 76ers co-owner Michael Rubin hit the town Friday night in the Big Apple, and he's definitely lookin' like a free man again.
Meek and Michael hit up Zuma restaurant on Madison Avenue and stay till the wee hours. It's his first trip to NYC since being sprung from the slammer this week by the Pennsylvania Supreme Court.
Meek's confined to Philly pending the next court hearing, but he was allowed to travel to NYC for work. This was an approved trip for a business dinner with Roc Nation execs and his managers.
BTW ... our photog screwed up one thing ... it was obviously the 76ers who dismantled the Heat.