'AGT' Trapeze Artist Plummets During Blindfold Trick Over Fire
'AGT'
Trapeze Duo FAIL!!!
Wife Plummets Over Fire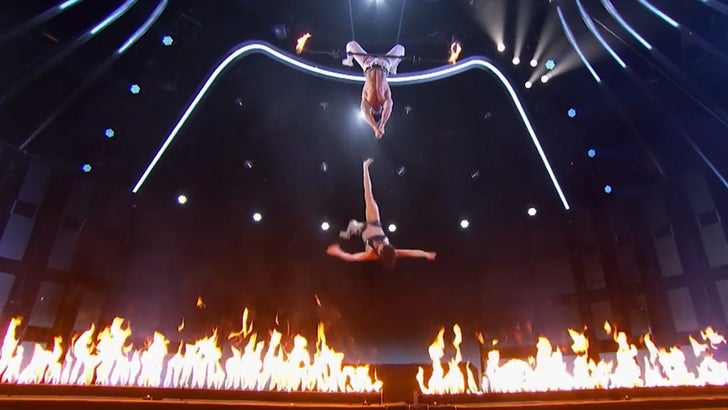 NBC
An "America's Got Talent" husband and wife duo felt the burn ... when their blindfolded trapeze trick -- over open flames -- came to a shocking end.
Mary and Tyce were flying through their act on Tuesday night's broadcast, pulling off some amazing stunts on a trapeze ... and even amped things up with a fire pit. The act took a turn though -- when Tyce slipped on a blindfold.
While hanging upside down, he was supposed to grab his wife as gravity pulled her down over his body -- but she, literally, slipped through his hands ... falling at least 20 feet as a couple of the judges shrieked in horror.
Their only saving grace? 'AGT' airs on network TV -- there's no way they'd allow that kinda stunt without a safety net. Mary, whose mom and young son were watching in the audience, is totally fine.