Jermaine Dupri Explains Why He's Investing in Stacey Abrams for Governor
Jermaine Dupri
Sharing Stage with GA Gov. Candidate Abrams
Is My Civic Duty!!!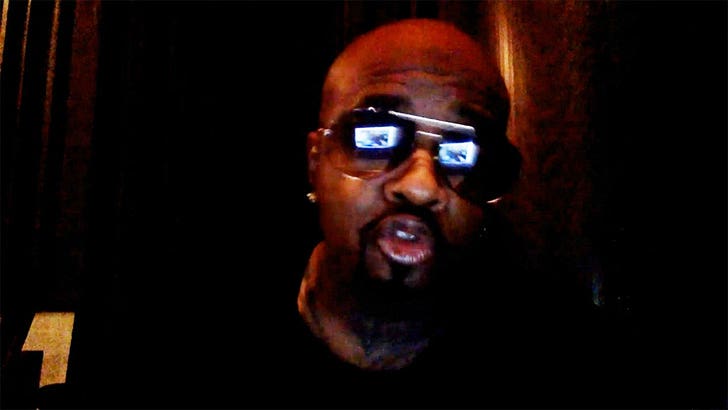 TMZ.com
Jermaine Dupri believes it's his patriotic duty to lift Stacey Abrams into the governor's mansion in Georgia, but she's gonna need young voters to get there ... which is why he set up a surprise appearance for her.
The ATL hip-hop mogul tells TMZ ... he knows history's at stake with Stacey's candidacy -- she's looking to become the first black female governor in the country. The fact it could happen in his home state is what got Jermaine's political juices flowing, and why he brought her on stage at his So So Def concert last weekend.
Jermaine says getting Stacey in front of 11,000 fans at Atlanta's State Farm Arena was key, because she needs help "to educate our children and get them into good colleges."
JD says he already has hard proof Stacey's appearance was powerful and effective.