Khloe Kardashian Steps Out Post-Tristan Split, Breaks Silence on IG
Khloe Kardashian
Steps Out After Split With Tristan
... Breaks Silence on IG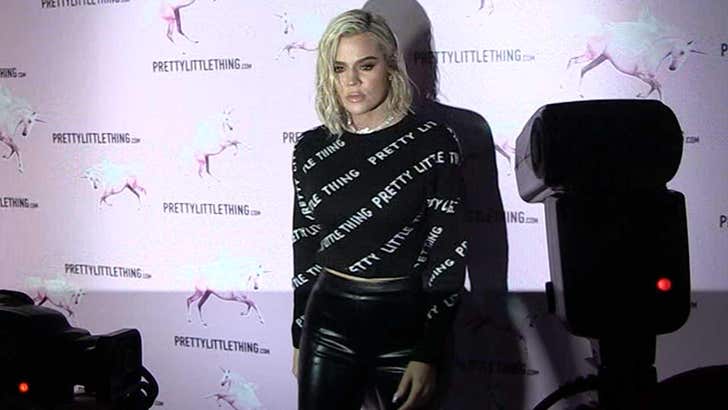 TMZ.com
2/21 -- Khloe is up early this morning clearly contemplating the fallout of her split with Tristan. She just posted four messages on her Instagram story that could be directed at either Tristan or Jordyn, depending on how you read these.
The first post says, "the worst pain is gettin hurt by a person you explained your pain to." She follows up by writing, "Somebody needs to hear this...That betrayal was your blessing!!!" Her third post cites a quote and her 4th is a drawing of a woman crying. Check them out in full below.
Khloe was at the opening of Pretty Little Thing on Melrose in West Hollywood Wednesday night. Kardashian looked somber, but took a short time to pose for pics in a flurry of flashes on the red carpet. Sources close tell us Khloe considered canceling her appearance but wanted to make sure she kept her professional commitments ... and didn't let anyone down.
Sources connected to Jordyn tell us the 21-year-old will be moving out of Kylie's Hidden Hills mansion and in with her mom. We're told the decision to move out was Jordyn's.
As for Khloe ... our sources say she's devastated over the split with Tristan, but is trying her best to keep a brave face for her daughter, family and friends.
Neither Jordyn or Tristan -- who was quick to tweet and delete "FAKE NEWS" after the story broke -- have made an official comment on the incident.
Originally Published -- 2/20/2018 9:46 PM PST