Jeanine Pirro Defends Jason Aldean Video at Lynching Site, Says It's Message to BLM
Jeanine Pirro
Defends Aldean Vid at Lynching Site ...
It's a Message to BLM Protestors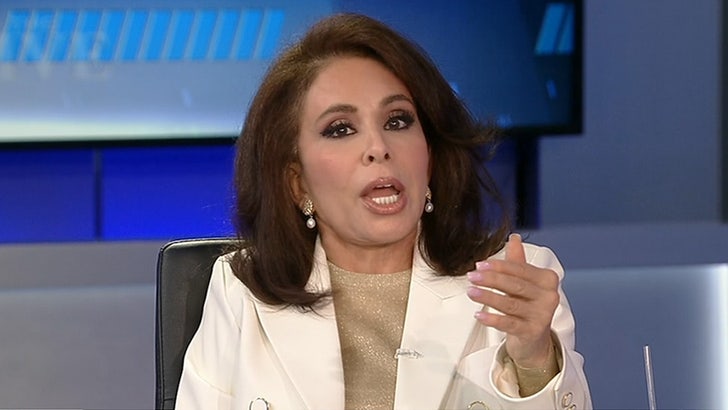 Fox News
Jeanine Pirro says Jason Aldean intentionally filmed his "Try That in a Small Town" video in the same place where a Black teen was lynched ... because Black Lives Matter protestors are still breaking the law 100 years later.
Yeah, read that again, or even better ... watch the video, because it's pretty stunning. During Wednesday's panel discussion on "The Five" about Aldean's lightning rod of a hit song ... the Fox News host took up for Aldean's music video being shot in front of the Maury County Courthouse in Tennessee.
One of the reasons the music video's become so controversial is the fact an 18-year-old Black man was lynched at that location in 1927 -- but Pirro says it's the perfect place for Aldean to send a message about BLM.
"I think he's trying to show that there hasn't been that much progress. That Black Lives Matter is violating the law themselves at this point ... rioting and burning. That's what happened 100 years later."
Translation: Black people are still committing crimes, just as that 18-year-old did, Pirro's eyes, 96 years ago??? It certainly comes off as pro-vigilante justice, which is one of the reasons critics and the NAACP have been ripping Aldean's song.
We discussed the controversy surrounding the song on a recent episode of The TMZ Podcast, available on all podcast platforms.