Escaped Prisoner Danelo Cavalcante Captured in Pennsylvania After 14-Day Manhunt
Escaped Prisoner Danelo Cavalcante
CAPTURED!!!
... After 14-Day Manhunt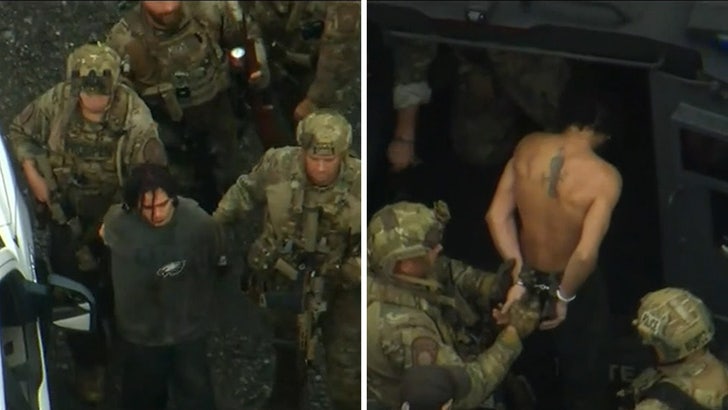 Fox News
2:08 PM PT -- We've obtained Danelo Cavalcante's booking photo, it appears he's been washed off and clean-shaven ... and will now get used to life in a cell once again.
11:58 AM PT -- Police say a K-9 "subdued" Cavalcante, leaving a minor bite wound on his scalp as he tried to break free. Shortly after, police moved in and brought him into custody.
Pennsylvania escaped prisoner Danelo Cavalcante has been captured ... this, after a massive, crazy two-week manhunt that put the entire state in fear.
Cavalcante, a convicted murderer, was arrested Wednesday without incident by Border Patrol Tactical Unit (BORTAC) and SWAT teams in the same rural town where he broke into a home and stole a rifle after getting shot at by the resident.
His condition after 14 days on the lam was not known, but video appeared to show him conscious and alert while in custody.
At one point, a large group of the officers involved in his capture all gathered around Danelo to pose for a pic with the captured fugitive.
The footage also captured officers in military gear handcuffing Cavalcante and leading him into the back of a black armored truck. The truck then took off down the street with its red lights flashing.
The good news comes after a fugitive task force had been looking under every rock in Pennsylvania for Cavalcante. While there were a number of sightings, Cavalcante managed to elude capture ... until today.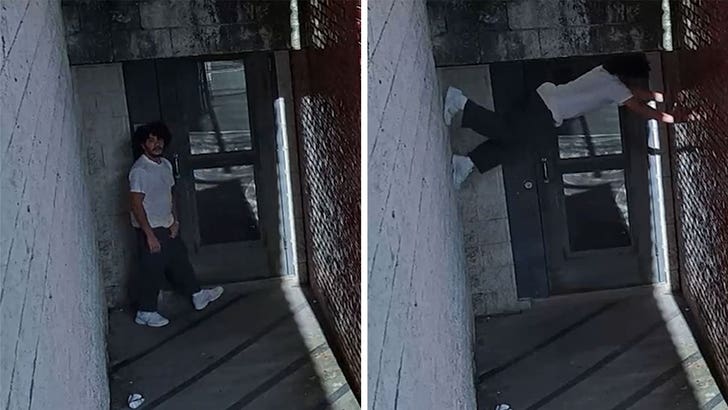 8/31/23
Cavalcante made his getaway August 31 when he scaled a wall in the recreational yard at Chester County Prison. He climbed over razor wire, ran across a roof and jumped to the ground below, fleeing the area.
Originally Published -- 6:19 AM PT