Divorce Simpson vs. Lachey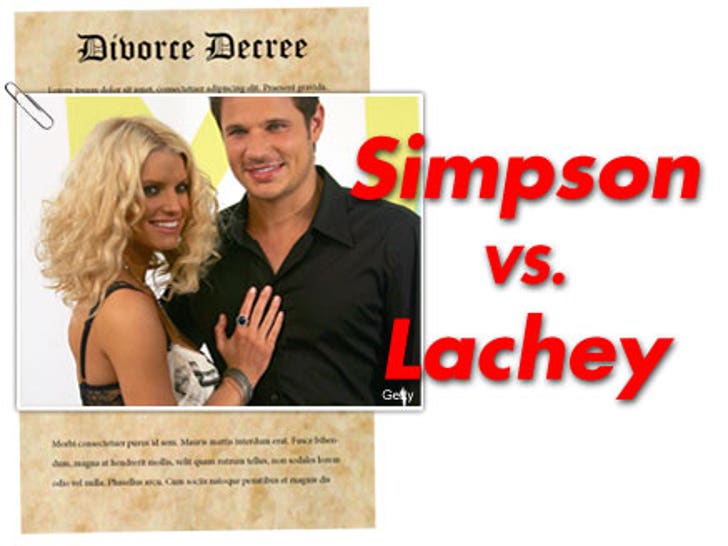 Jessica Simpson vs. Nick Lachey
Nick Lachey has Jessica Simpson over a barrel. A fight is brewing over money and Nick holds the trump card -- spousal support.
The former 'Newlyweds' did not have a prenup, which means Nick and Jessica split everything they earned during the marriage 50/50. Nick actually wanted a prenup before they married and Jessica agreed. But when it came time to sign on the dotted line, Jessica refused. We're told Jessica's dad didn't like the idea. Now it will cost her plenty.
The timing of their split has become a battleground as well. Once they officially separated, each is entitled to keep whatever they earn. Jessica says they split in November of last year; Nick claims it was December. In that one month, Jessica made a huge amount of money -- if Nick is right, he gets half of that, too.