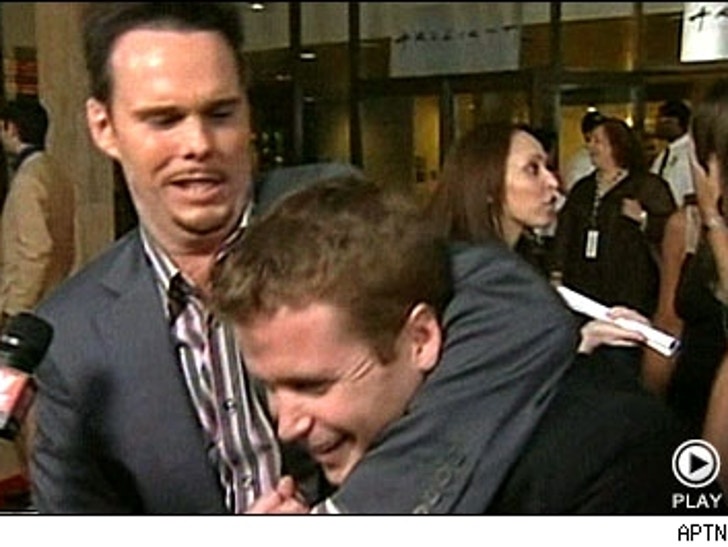 Last night Adrian Grenier, Kevin Connolly and Kevin Dillon celebrated the premiere of the new season of their HBO show 'Entourage.'
Paris Hilton and her sister Nicky - who is Connolly's girlfriend - were also on hand for the night's festivities.
For the last two years 'Entourage' has given viewers an inside look into the Young Hollywood celebrity lifestyle.
To get an idea of what you can expect this season, uber-agent Ari Gold, superbly played by Jeremy Piven, summarizes it best in the premiere saying, "This is your coming out party... We want to make a statement here. A statement that says I am a man now not a boy. Come on let's be classy. You've been banging every girl west of Sepulveda the past six months. Just pick the one skank that's gonna photograph well and be done with it. BOOM."
To hug it out, catch the third season premiere of HBO's 'Entourage' on Sunday, June 11.