It's A Girl for Matt Damon and Wife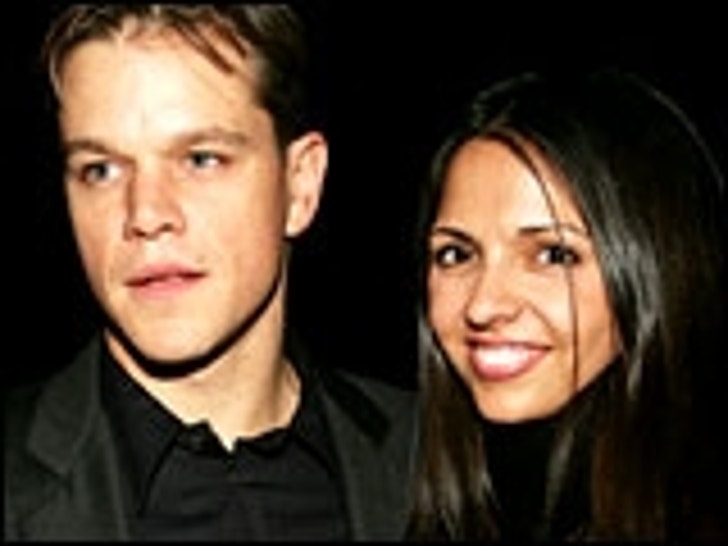 LOS ANGELES (AP) -- Matt Damon and his wife, Luciana Bozan, are the parents of a baby girl, Isabella, their first child, the actor's publicist said Monday.
"Mother and baby -- everyone -- is wonderful, fine," publicist Jennifer Allen said. The baby was born Sunday in a Miami hospital, Allen said. No other details were released.
The couple were married Dec. 9 in New York City during a private ceremony attended by the bride's daughter, Alexa, then 7, from a previous marriage. It was the first marriage for Damon, 35.
Damon shared a best screenwriting Oscar with Ben Affleck for 1997's 'Good Will Hunting.' Both Damon and Affleck starred in the movie.
Damon's screen credits also include roles in 'Saving Private Ryan,' 'The Talented Mr. Ripley,' 'Ocean's Eleven,' 'The Bourne Identity' and 'Syriana.' His upcoming films include 'Ocean's Thirteen' and 'The Bourne Ultimatum.'