Paris Hilton Sued In Car Crash Case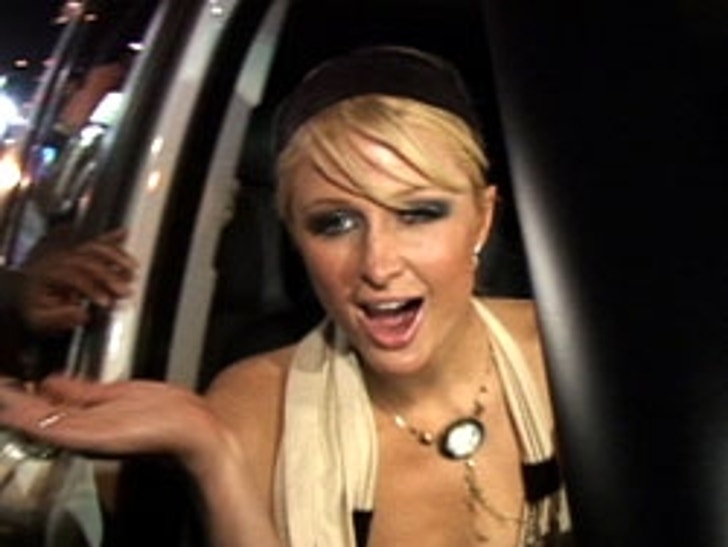 (June 12) -- TMZ has obtained a lawsuit which claims Paris Hilton is legally responsible for a chain collision on a freeway in Los Angeles County.
The incident allegedly occurred in May, 2004. Brooke Ashley Brinson, who identified herself at the scene as Paris Hilton's cousin, was driving the Mercedes that was registered to Hilton. The heiress was not in the car.
According to the suit, "Traffic began to slow down and all vehicles came to a stop for traffic ahead." The lawsuit alleges that the defendant's car failed to stop, causing a chain collision involving four cars. The plaintiffs, Ivan Alvarez, Monica Delgado and their child, Nicholas Alvarez, were two cars in front of the Mercedes.
TMZ spoke with the plaintiffs' lawyer, Mauro Fiore, Jr., who said his two adult clients suffered "serious injuries."
Fiore says he filed a claim with Hilton's insurance company, and was shocked to learn that Hilton had the bare minimum coverage for property damage -- $5,000. Hilton's insurance company refused to disclose her policy limits for personal injury.
Fiore says he wants $250,000 for each plaintiff but the insurance company refuses to pay a dime.
TMZ contacted Paris' rep Elliot Mintz. Mintz tells TMZ "I am not going to comment on the lawsuit, but I think it is important for people to know that Paris was not in the vehicle."