Meatloaf's Monster Help on Bat III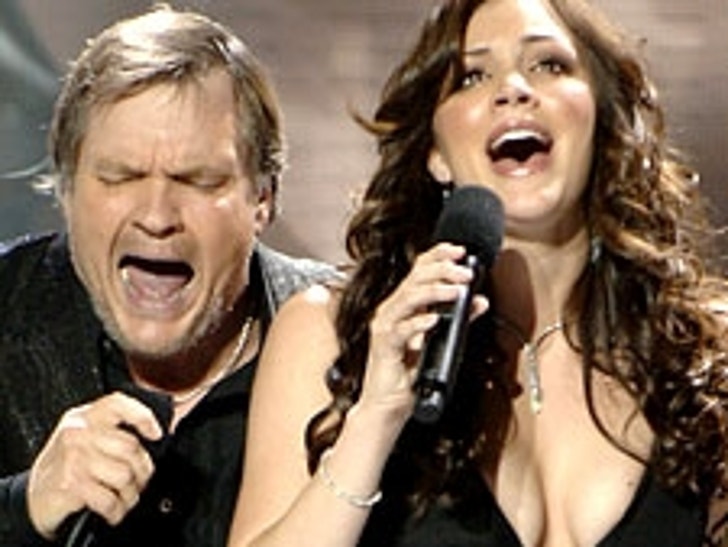 We all saw Meatloaf scare, ahem, I mean surprise Katherine McPhee during the finals of American Idol. Now, Meatloaf is looking to scare the masses with his upcoming Bat Out of Hell III, which is set for release in October.
While Meat Loaf did not work with Bat I and Bat II collaborator, and now courtroom opponent, Jim Steinman on this project, he did bring in some heavy hitters to give Bat III some lift.
To put enough fright into the latest Bat installment, Meat Loaf recruited two monsters of rock: Nikki Sixx of Motley Crue and guitarist John 5, formerly of Marilyn Manson. Both helped write the song "The Monster is Loose" and John 5 even plays on the track. "Coincidentally" the song found its way (all by itself?) onto the internet during the week that the calendar read "6/6/06." We'll leave it to you decide whether this "leak" was the work of a demonically possessed digital file or the magic of marketing slicksters. Either way, the Monster is now loose and available for download on Meat Loaf's website.