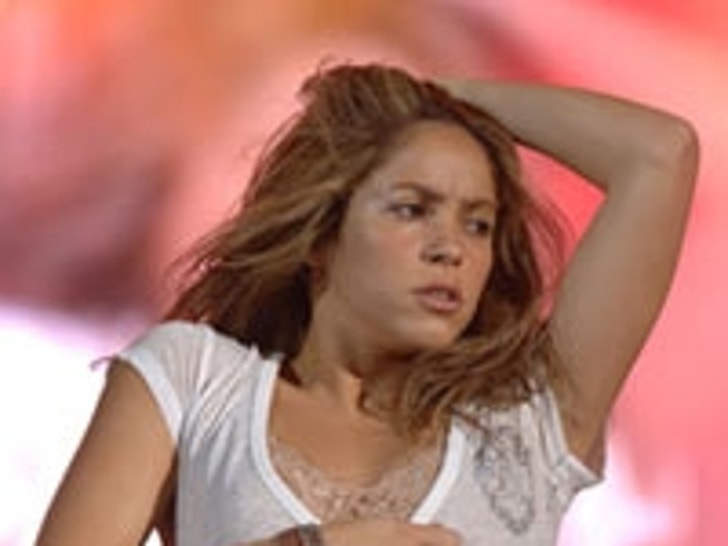 We know her hips don't lie, and neither do the music charts. Last week the Colombian beauty set a record for digital sales, and her duet with Wyclef is #1 on the Billboard Pop 100 for the second straight week.
This comes on the heels of the song setting a record for the most radio plays ever for a pop song, as tracked by the Nielsen company. "Hips Don't Lie" was played 9,657 times in a single week on U.S. radio. That number broke Gwen Stefani's record of 9,582 plays for "Hollaback Girl." (Maybe Hillary Duff should take notes!)
And, she's a big hit elsewhere too. She cleaned up at the Latin Grammys in April and a recent survey in Romania polled the hip shaker as the number one international act that Romanians would most like to see. And, the rest of Europe is taking note of the FIFA World Cup "Hips Don't Lie" remix. Indeed, Shakira herself seems to be caught up in World Cup fever, as she recently taught David Beckham and the England squad a few dance moves.
Speaking of her instructions to Mr. Posh Spice and his mates, Shakira says "I've shown them hope [sic] to shake their hips like I do. Maybe they will do if they win, but maybe they will be too shy." Well, we happily know Shakira isn't too shy. There's no about it - she's a worldwide sensation.