TMZ Digs Up the Answers to Your Burning Questions -- The Real O.C., Pam and Vaughniston
1) Deborah Has Just GOTTA KNOW: What is up with the kids from Laguna Beach? What are they doing? I love this show and am sad it's gone.
Unfortunately, a lot of the "Laguna Beach" kids have gone MIA since the show's end. We have, however, been able to keep tabs on Lauren Conrad (LC), Jason Wahler, Stephen Colletti and, of course, Kristin Cavallari. LC is starring on MTV's "The Hills," allowing the world in on her life as she makes her way through fashion school and an internship at Teen Vogue. Jason Wahler has been making appearances on the show, as well attempting to get one more shot at being in her life. (We have pictures that it may be working!) Stephen Colletti was signed as a VJ by MTV and appears on TRL, so keep your eyes open for him. And Kristin -- well, little miss Kristin is everywhere. Just keep logging in to TMZ.com for the latest on her. The third season of "Laguna Beach" will be airing in mid-August, where Lauren Conrad's younger sister Breanna is the star of the show. For the "Laguna Beach" photo gallery, click here!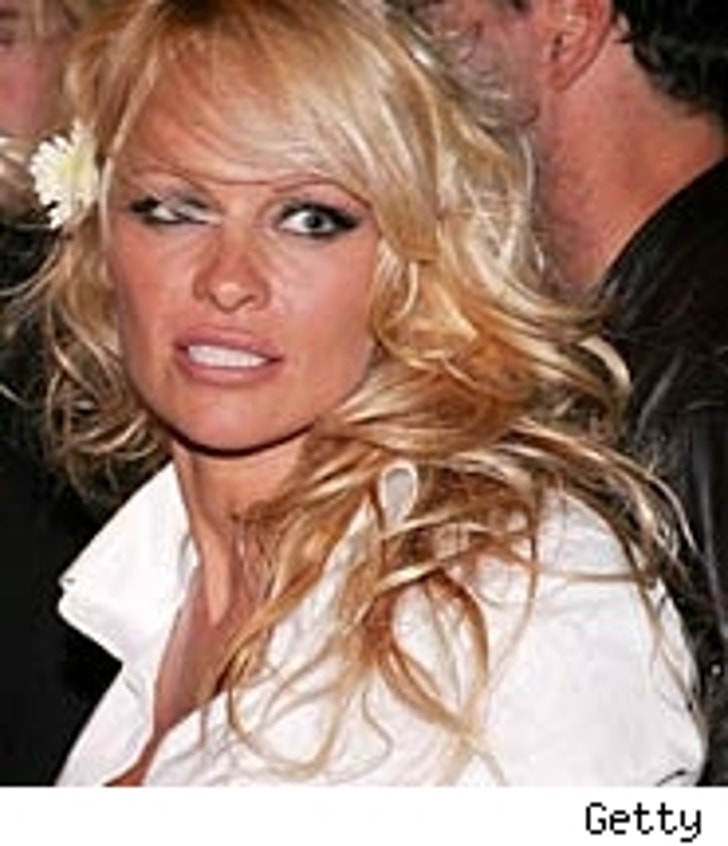 2) Socorro Has Just GOTTA KNOW: What is up with Pamela Anderson? Does she have any new projects this year or next year?
Pamela Anderson has indeed been under the radar screen for a while. However, she took some time out last week to bare her soul- and then some- to support PETA and their cause. In the London boutique window of Stella McCartney, Anderson took it all off, with the exception of her skivvies. She made her point - "I don't think that's glamorous at all ... especially the ones that are starting to put them [fur] in their clothing lines like J. Lo and Beyoncé ... it's really important for them to be conscious of what they wear, especially as they're fashion icons." To see Pam in all her glory, click here.
3) Melissa Has Just GOTTA KNOW: Are Jen and Vince still together?
Although their new movie might suggest a "Break-Up," little implies the same in their personal lives. And although they've never publicly stated they were in an item, we feel it's safe to say Jen and Vince are definitely more than just friends. They have, however, managed to keep whatever it is they want to classify their relationship as quite the enigma. For one of their latest outings "together," read about their London movie premiere.