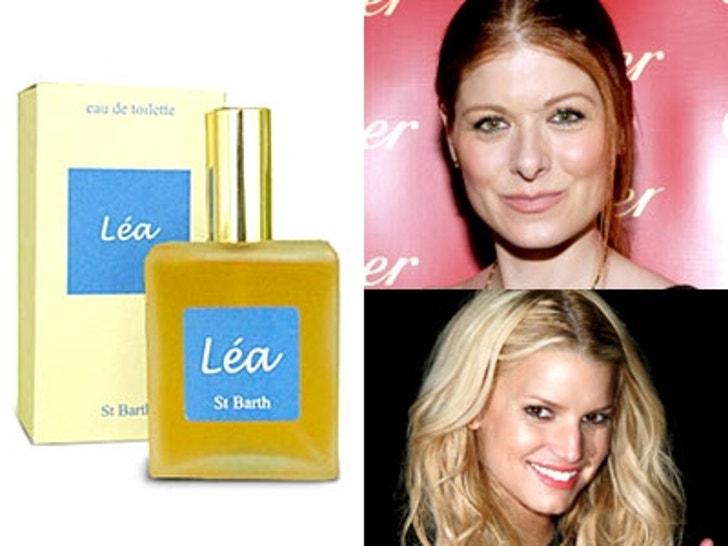 The Scent Bar in Los Angeles is home to some of the world's most exotic scents. TMZ got the low down on celeb's sexy scent purchases.
Jessica Simpson and Debra Messing are big fans of this island import, Lea St. Barth Extreme.
Fashion guru Tom Ford is all about Catherine Moka Candles, secretly buying bunches of them over the past year. Ford is so into the tempting scent, the store got a call from his rep saying that Mr.Ford wanted 35 candles for his own private party airshipped in from France overnight to meet his request. Gucci's store in New York City also burns this desirable scent.
Donatella Versace bought 5 bottles of this ultra-exclusive scent, Black Gardenia. The hard-to-find scent is a small brand created by a local LA perfumer with a very rich floral gardenia.
Selma Blair is taken by unusual, modern and sexy scents. The scent 10 Corso Como is the perfect choice. The scent is warm and spicy, with sandalwood and rare wood notes with a soft, floral top note.

Nine Inch Nails frontman Trent Reznor went crazy for the Keiko Mercheri scent, Oliban. In love with the dark and spicy scents, he also picked up a bottle of Narcis and sent his girlfriend back the same day to buy more products including D&L candles.

Not in LA? No worries. Hit up Scent Bar online to get everything you need anytime, just like these jet-setting celebs.