You Can Walk in Angelina's Shoes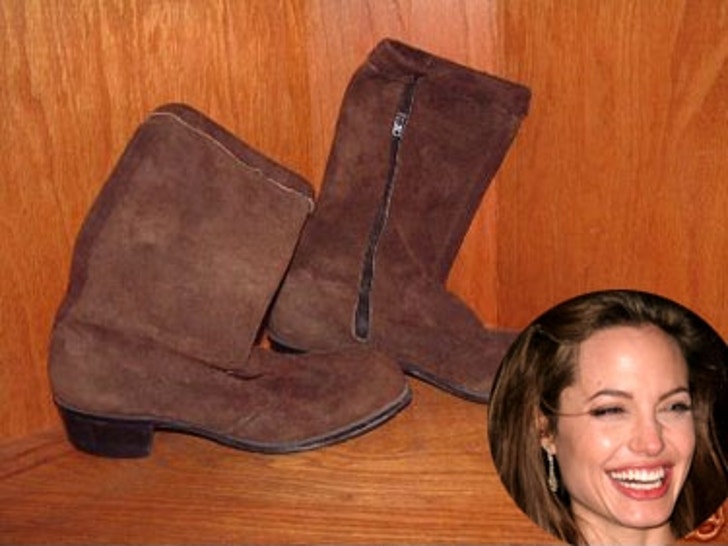 One very lucky fan is going to be able to own a piece of Angelina Jolie.

The seller claims to have bought the boots from Reel Clothes & Props, a company that sells items from movies and TV to the public.
The boots come with authentication documents that prove they are the actual ones worn by Jolie in the movie.

For those of you that don't want to risk losing out to someone else, you can 'buy it now' for $2000. The auction ends on July 15.
Who cares about sleeping with Brad Pitt or holding baby Shiloh, when you can say you bought Angelina's sole.