Shiloh and Suri's Sweater Surprise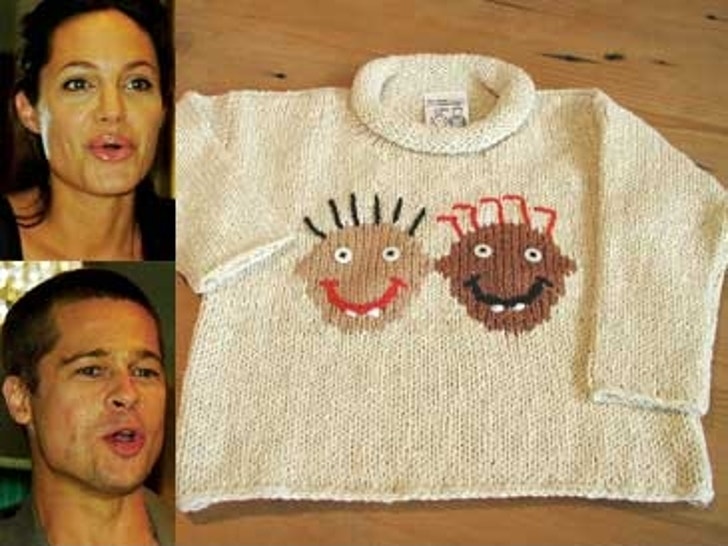 Remember the knitting craze among celebrity elite? Well... LA based Swedish knitwear designer Suss Cousins has taught half of Hollywood to knit and helped make then yearn to yarn tres chic. And now she is giving Tinseltown's two most famous toddlers her gift of the yarn. Suss has hand loomed custom sweaters Shiloh Jolie-Pitt and Suri Cruise. And we can tell you these sweaters are far from your grandma's knitting.

Shiloh's pullover sweater was inspired by sisterhood. It features two smiling babies - Shiloh and Brangelina's other daughter Zahara
Suri's custom sweater features the letter 'S'. No silly, not for secretive or secluded... for Suri.
Suss Designs, a boutique on one of LA's hippest fashion blocks, retails Shiloh's sweater for $109 and Suri's sweater for $89.
Celebrity fans of designer Suss Cousins cozy couture include Julia Roberts, Sandra Bullock, Dustin Hoffman, Jada Pinkett Smith, Magic Johnson, Benjamin Bratt, Kelly Preston, Whoopi Goldberg, Laurence Fishburne, Roseanne Barr, Robin Williams, Elisabeth Shue and Catherine Keener.