Franz, KT Put Scotland Back on Music Map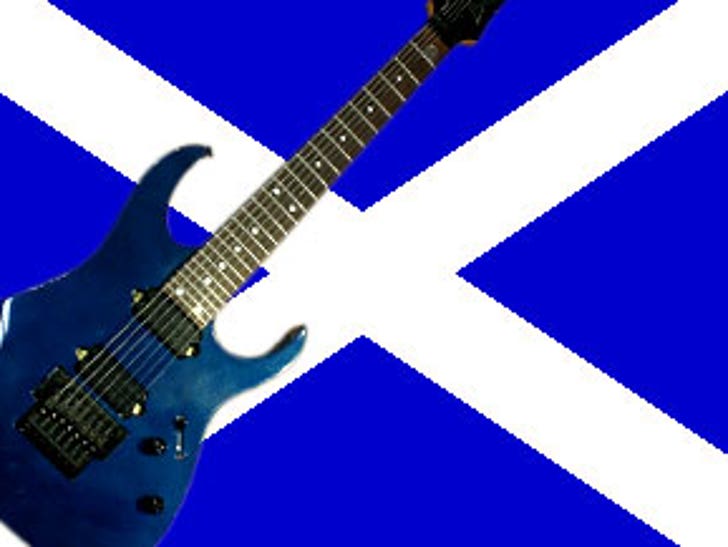 We all know about the famous British Invasion of pop and rock music that continues to flood into America. And, of course, Ireland has more of its share of success here in the states with U2 alone, not to mention Van Morrison, the Corrs, the Cranberries, Flogging Molly and others. But, there's another country in the UK that over the years has sent its fair share of music up the US charts.
The Scots have sent us such diverse acts as Annie Lennox, the Bay City Rollers, Donovan, Travis, The Proclaimers, Idlewild and Mogwai. And, of course, anyone of "brat pack" age (i.e. many of your parents!) know that Scotland's Simple Minds had a number one smash hit "Don't You Forget About Me" in the U.S. that served as the theme song for "The Breakfast Club." Even you youngsters have probably seen the movie by now.
A recent spate of success has given new life to the Scottish pop scene. Belle & Sebastian, while not exactly new, have received critical acclaim, and now some cross over pop success, here in the US for their unique brand of indie pop. Anyone who regularly watched American Idol this year heard Katherine McPhee sing "Black Horse & the Cherry Tree." The song is actually owned and performed even better by KT Tunstall whose original version hit #9 on the Billboard "Hot Digital" chart and her full lenght album "Eye to the Telescope" peaked at #33, but is stll in the top 40 of the Hot 200 Album Chart. Franz Ferdinand is also representin' the Scots well these days. The indie rock darlings also hit mainstream success with both their full length cds charting on the Hot 200. Their self-titled release in 2004 hit #32 and their sophomore offering "You Could Have It So Much Better" that came out last year peaked at #8 and is still in the midst of a world tour in support.
So, if you think Scotland is just good for producing golf, whiskey and kilts be sure to check out some of the great music coming out of this sometimes overlooked "UK" country.