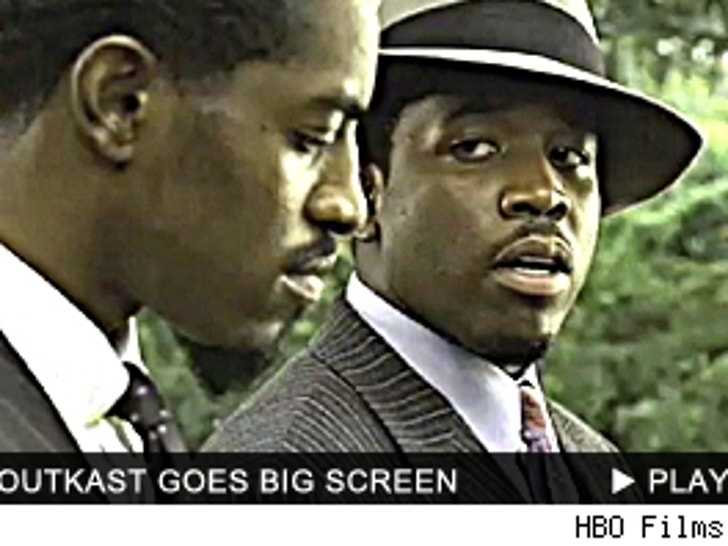 The Who had "Tommy," the Beatles had "A Hard Day's Night" and Britney had "Crossroads." Now, OutKast is hitting the big screen with the first feature film featuring both Andre 3000 and Big Boi -- "Idlewild."
Andre has already played roles in two 2005 films such as "Be Cool" and "Four Brothers," and Big Boi acted in 2006's "ATL." Still, this is the first movie to feature both performers as well as new music by the band.
Why have we had to wait so long? "We didn't have enough Q scores," says Andre, referring to the industry measure of popularity and name-recognition. "I guess our weight wasn't up, you know? Didn't have enough popularity I guess."
Hard to believe, since the break-out hit "Hey Ya!" seemed like the official song of the summer of 2003.
But at least the wait is almost over -- "Idlewild" hits theaters August 25th.