Snakes on a T-Shirt, or a Mug, or a Hat ...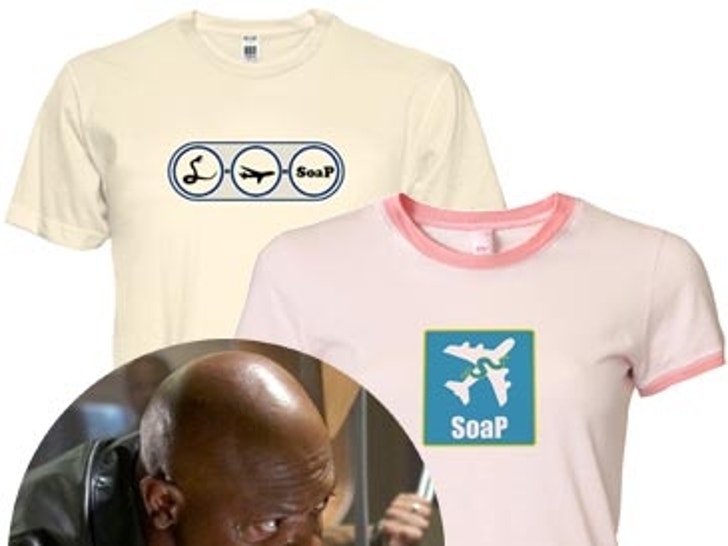 So you want to make your own "Snakes on a Plane" T-shirt or trucker hat? Well, as of this afternoon, you can -- legally -- and the film's studio just might make your design famous.

Upending the traditional movie licensing deal, wherein a manufacturer or retailer or fast-food joint gets to use images and characters from a film to make action figures or baseball caps or kids' meals under strict regulations from the studio, today's deal between New Line and CafePress doesn't give the site's users any pre-made graphics or images to use in their creations.
In fact, it will rely on users' creativity to develop their own designs, and New Line will take some of those designs from the Internet and "take the next step with [them]," according to Maheesh Jain, VP of business development for CafePress, though it's unclear whether the chosen designs will be sold in stores or used as promotional products. Jain points out that even before today, there were 6,000 products available on CafePress tied to "Snakes on a Plane," which had made the site very much part of the intense, fan-controlled marketing maelstrom for the film.
With today's deal, New Line will be able to monitor the product on CafePress for anything that is overtly sexual (and inappropriate) or simply, as Jain says, "irrelevant." Jain says he's had other studios, with whom he didn't have such an arrangement, ask him to remove certain user-generated products that they found unsavory.
Does Jain not worry that users will brand CafePress a sell-out to the studio? "No, and I think the reason why is that it's a fairly open process," he says. "Our community's initial reaction is that it's really cool, and they see the value of the partnership."
"Snakes on a Plane," starring Samuel L. Jackson, makes its debut in theaters -- finally -- on August 18.