I'm Rick James' ... Ditch!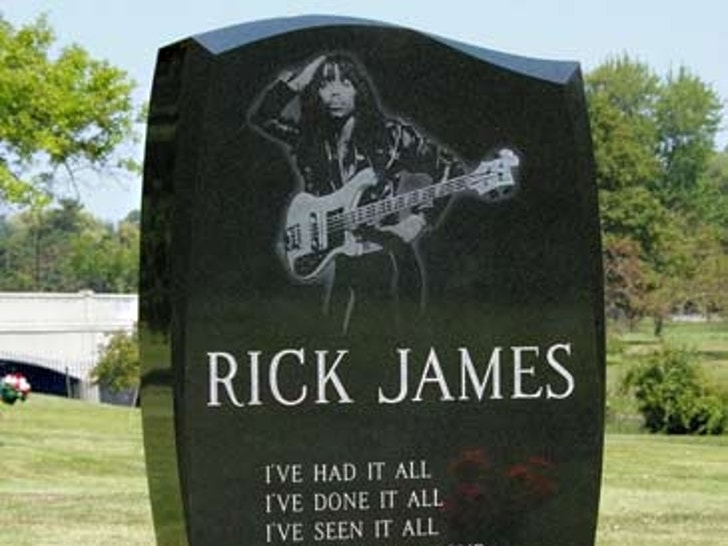 Call it Rick James' final impression. A massive two ton jet-black tombstone, bearing an image of the funk legend clad in tight pants, jacket and clutching a guitar, was erected Sunday at his grave site in Buffalo, NY. The grand unveiling marked the second anniversary of James' death.

The etching comes from a photo taken for his 1981 hit album "Street Songs," which included "Give It to Me Baby" and "Super Freak." The album sold three million copies and propelled him to superstar status.
Under his portrait are lyrics to an unreleased song:
"I'VE HAD IT ALL
I'VE DONE IT ALL
I'VE SEEN IT ALL
IT'S ALL ABOUT LOVE . . .
GOD IS LOVE."