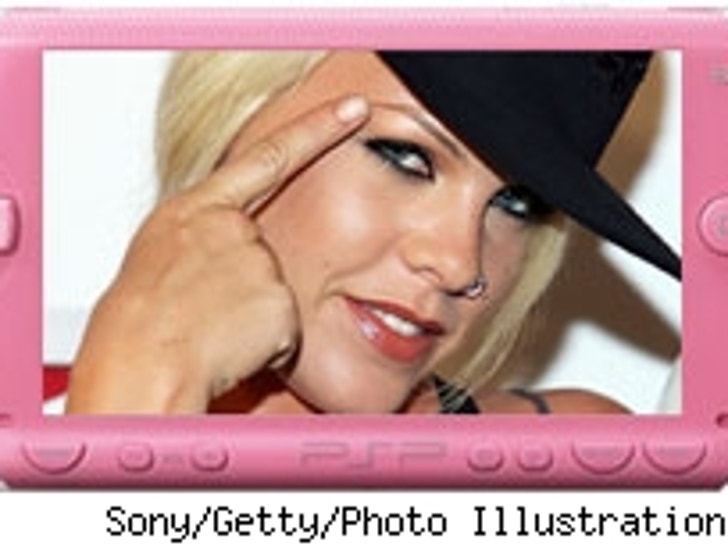 You want to buy a PSP, but black doesn't really go with your Hello Kitty Paris doll. Well, Sony and rocker P!nk have teamed up to solve your color coordination problems.

Sony Europe will release a pink PSP Oct. 27 that comes with a UMD chock full of P!nk interviews, live performances and exclusive P!nk-related items. Now you can get your funky game on while grooving to hottie P!nk.
If the pink P!nk PSP isn't your style, Sony Europe also announced they will roll out a pink PS2, available Oct. 8 (sorry P!nk fans, no P!nk goods are on this one).
Unfortunately the pink PSP and PS2 won't be released in North America. If you happen to be in Europe you can pick up the "girl empowering" hand-held for £169 which translates to about $320, while the PS2 will set you back £129.99 or about $245. Better book that British Airline tickets now before they sell out!