Rock (n' Roll) Your Baby!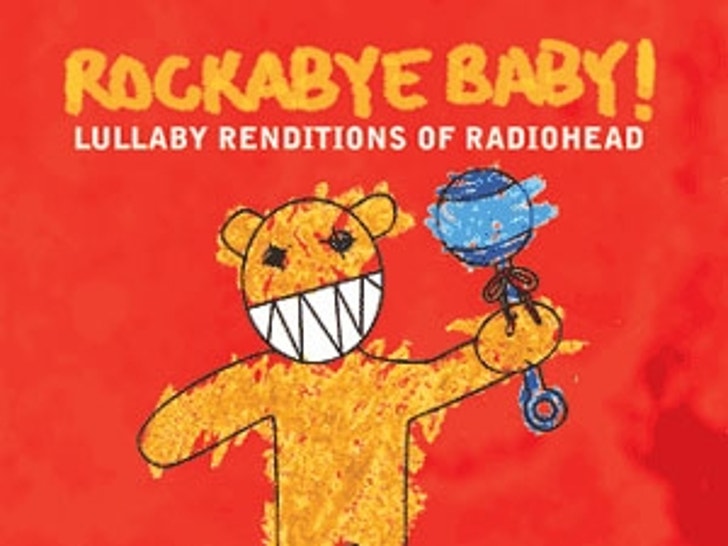 You can't stand the Wiggles and the thought of some Disney Kidz belting out Britney Spears makes you want to tear up your "They Might be Giants" t-shirt.

Well hip indie parent, fret no more. Baby Rock Records has just what your ears are yearning for, great songs from great bands toned down to soothe even the fussiest of babies. The new-fangled lullaby album feature songs by Radiohead, Coldplay, Pink Floyd and Nirvana, and are sure to keep both baby and parent calm for years to come.
In order to smooth out the songs, the company replaced the guitars and drums with the melltron and glockenspiel vibraphone. We don't know what those are either, but they sound better then some pre-teen singing "Mambo # 5".
Check out Baby Rocks Rendition of Radioheads "Karma Police"