Will Jack White Permanently Dump Meg?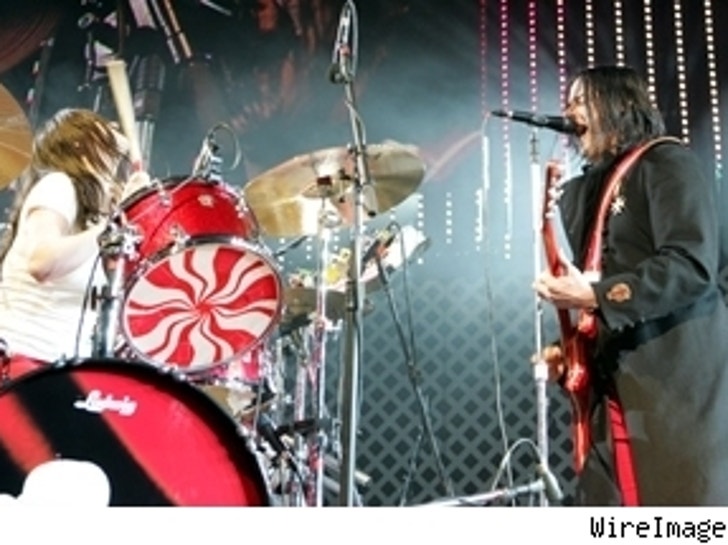 Even though Spin magazine just named the White Stripes one of the top 10 live bands, there is at least a possibility that the duo will not be hitting the stage anytime soon or possibly never again. Obviously, Jack White's extended tour with what seemed a side project in the Raconteurs is spurring this kind of speculation. But, Jack himself has helped fuel the rumors.
Back in July, Jack reportedly said that if he were starting a band, his old pal Meg might not make the cut: "If I was making up a band, I wouldn't make up The White Stripes." At that same time, White was also quoted as saying his new band is more "easy going." That maybe a hint that those reports that Meg White was actually his ex-wife and not his sister as originally publicized are true.
Now, Jack adds futher mystery in a recent chat with NME, where he coyly ducks the question as to whether he'll continue on with the Raconteurs or put out another White Stripes record. White says: "We're all ready to make a lot of records, but we don't know what we're going to do first though."
If I could pair up with sexy Meg, I think the choice would be easy. But, from Jack's perspective touring with your purported ex-wife might not be all that much fun. I think Jack will do his best to keep both projects going. The White Stripes do have something special - at least on stage - and that's always hard to walk away from ... no matter what's happening off stage.