Michael Jackson Planning Comeback Reunion with Landis?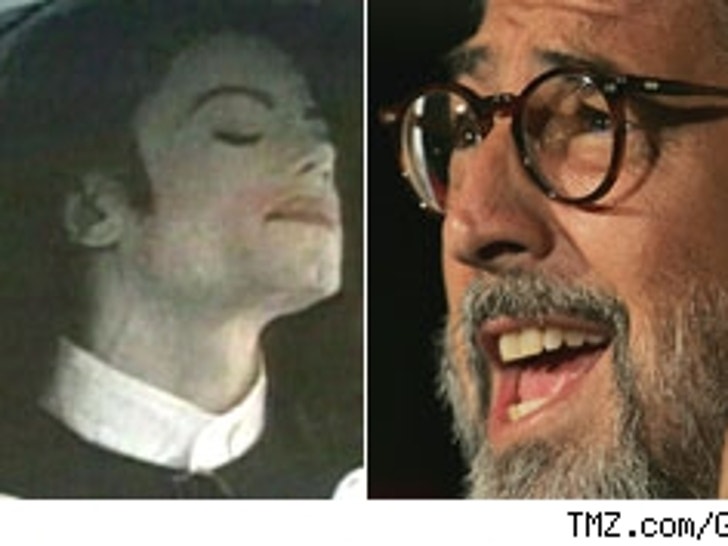 As Justin Timberlake laid his claim last night at the VMAs to fulfill an obvious long time goal of being dubbed the next "King of Pop," the original holder of that crown was half-a-world away -- likely thinking of ways to win back his throne. In 1983, Michael Jackson and director John Landis made music and music video history with the "mini-movie" for Thriller. Landis later worked with MJ on "Black or White."
Now, it's been reported that Michael is hoping to reunite with Landis for a new video, in the hopes that the former Gloved One hopes will win back the hearts and minds of fans who abandoned him amidst child molestation allegations. Landis is reported as confirming talks with Michael:
"I talked to him last month. He was in Bahrain or some bizarre place. It was a business thing we had to talk about. Michael is a genius. He's obviously an eccentric, but he really has great talent."
Sounds like the two are still on good terms. So, who knows? Maybe we'll see a Thriller for the new millennium if the two pair up again. If Justin's bringin' sexy back, Landis may just help bring wacky back.