This Week's Biggest Losers 09/02/06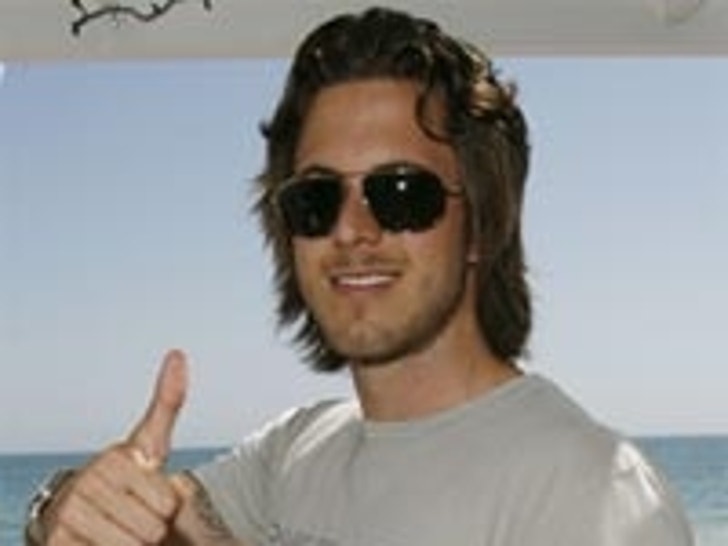 As we head into the final holiday weekend of the summer, celebrities - like the working man - are tallying up the fruits of their Labor. And if some of it happens to be rancid, you can bet in their case it will be 100% organic and impeccably garnished.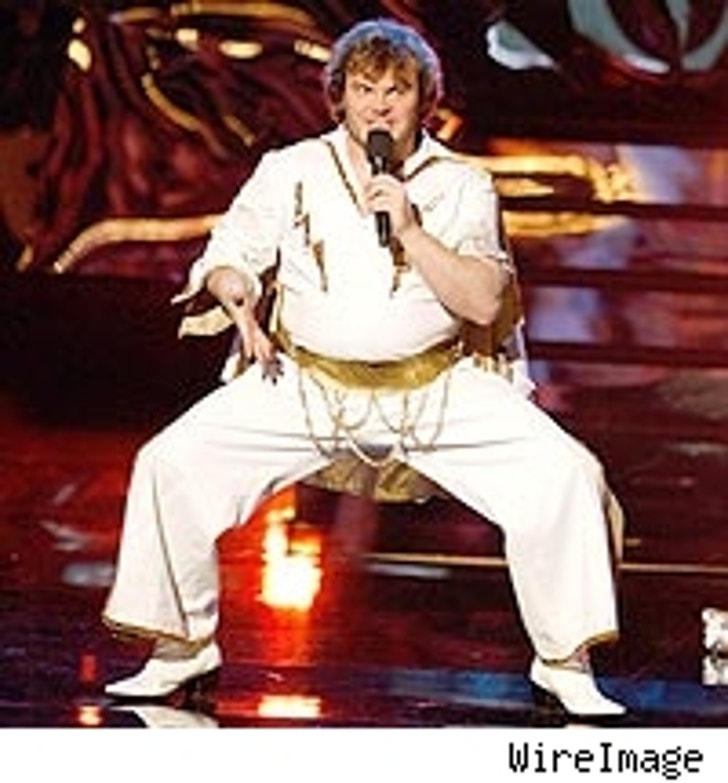 Jack Black: He tried. Oh, how he tenaciously tried. But the sight of the cuddly counterculture warrior grimacing his way through one stilted gag after another, as host of this week's MTV Video Music Awards, brought back memories of all those "Vapoorizer" gags in the 2004 comedy dud "Envy." The audience was more polite towards this hipster than it was during Sarah Silverman's show-ending Paris Hilton monologue, but really, it would have been most appropriate if Black, after some poorly executed dressing room shtick involving K-Fed and Britney, had simply bailed on his hosting duties and handed the mike over to Kanye.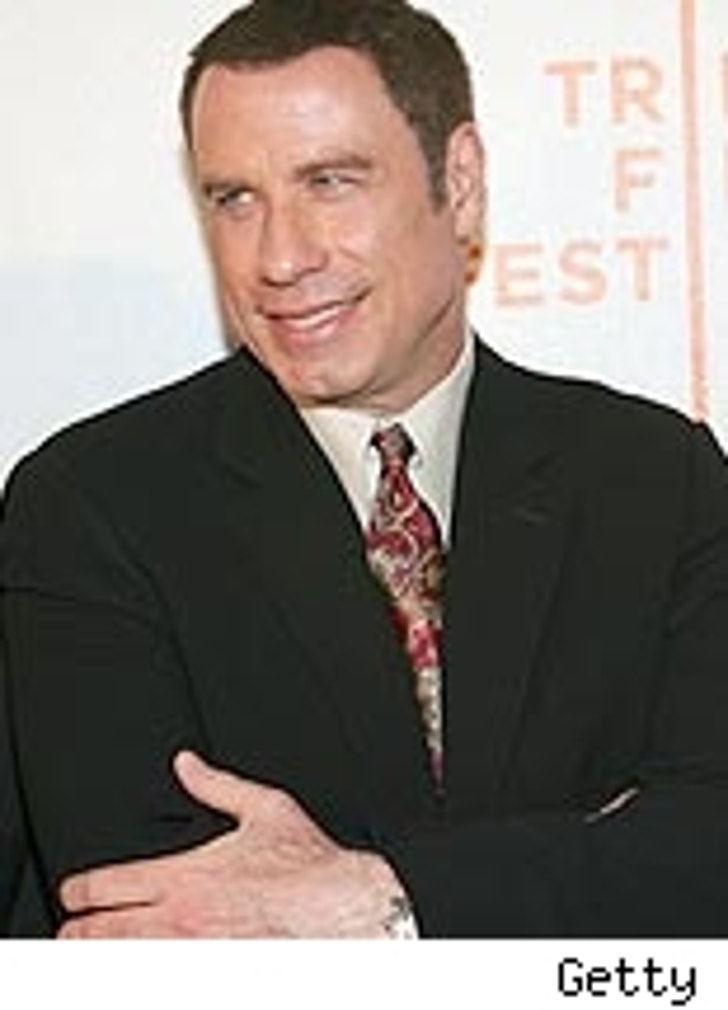 John Travolta: On the heels of fellow Scientology A-lister Tom Cruise's troubles with Mr. and Mrs. Sumner Redstone comes a doozy of a photo courtesy of old school tabloid The National Enquirer. Snapped on the runway in Hamilton, Ontario, where the actor has been jetting in and out of for the Toronto-based shoot of the musical movie adaptation Hairspray, it shows the actor in a way-beyond-European-friendly lip lock with an unidentified man. While some in the blogosphere are saying that it's all part of the 52-year-old's Italian, hands-on greeting style, it may not quite play that way in Kansas. On the bright side, it will quickly make people forget the gossip that Travolta was the one who got J. Lo booted off the set of the upcoming Dallas movie.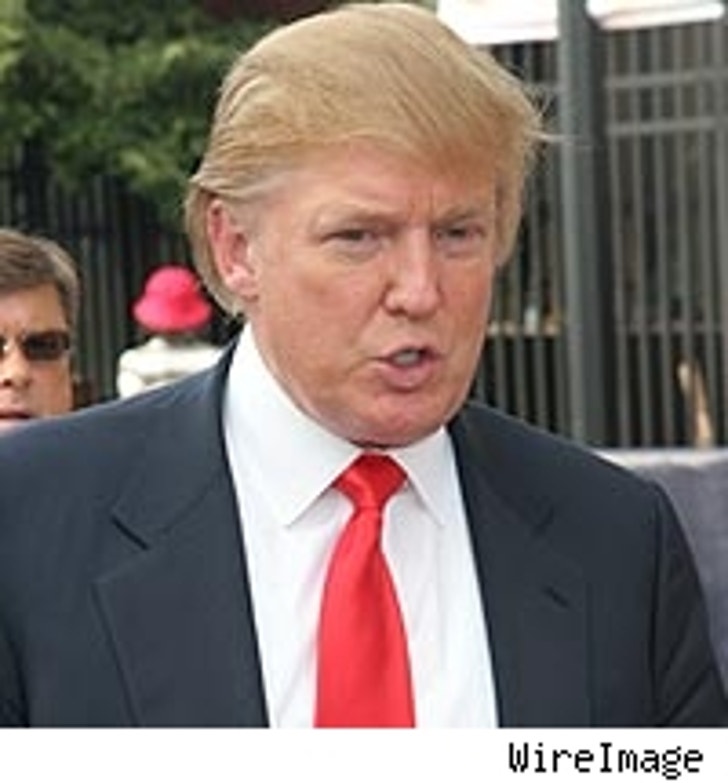 Donald Trump: Let's see if we've got this straight. A guy with a hearty appetite for speaking engagements, TV talk show appearances and writing books has fired his right-hand Apprentice woman, Carolyn Kepcher, for reportedly straying towards too many speaking engagements, TV talk show appearances and writing a book? By that measure, former winner and current Trump employee Bill Rancic should be shown the curb for his romance with E! Entertainment Television on-air personality Giuliana Depandi. Instead of giving Kepcher The Trump glower, The Donald should have realized that by virtue of all those hours in the Boardroom spent next to the master of self-promotion, she is not guilty by reason of proximity.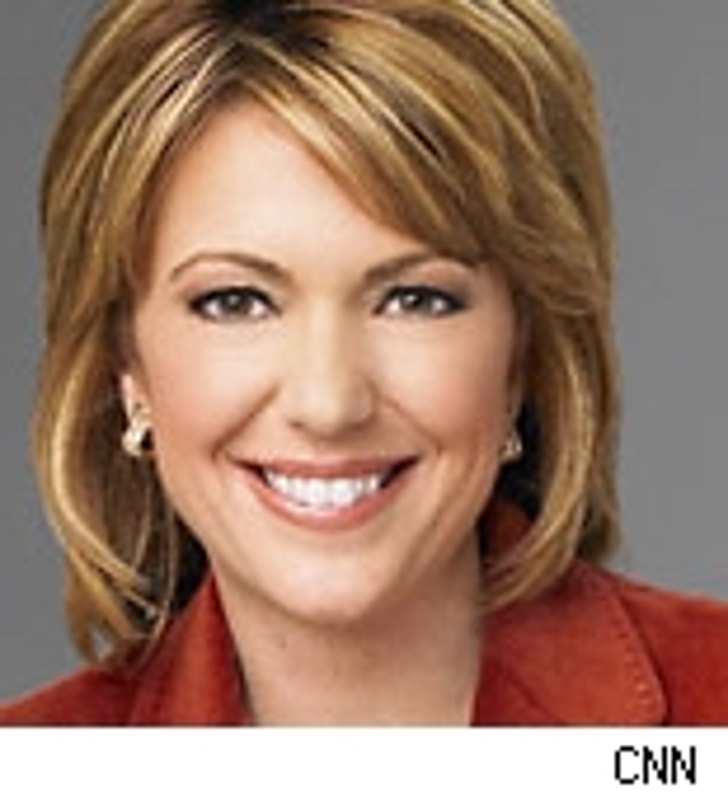 Kyra Phillips: You know you're in trouble when something you do Tuesday on CNN turns into a Thursday Top Ten List on CBS (number three on Dave's list of Top Ten KP Excuses: "I just wanted hunky Lou Dobbs to notice me.") And although Phillips is to be commended for showing up on Letterman to read that Top Ten List, it still doesn't change the fact that her "control freak" sister-in-law will likely be in no rush at the Thanksgiving dinner table to pass the cranberry sauce.