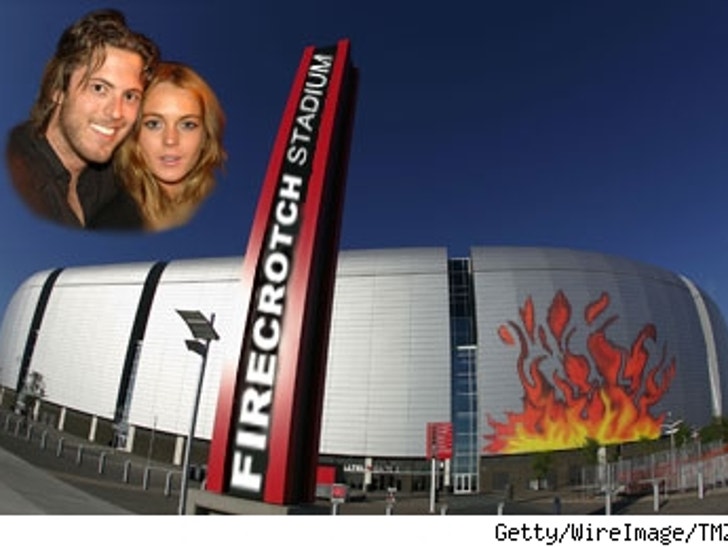 The Mortons have offered $5 million for the new stadium's naming rights, which is the largest amount ever presented in Arizona history.
Harry is the President and CEO of the popular Pink Taco restaurant chain. His family recently sold its stake in Morton's Steakhouse, the Hard Rock Cafe, and the Hotel & Casino for approximately $1.2 billion.
While naming the stadium for Lindsay (but not "firecrotch") would be a huge gesture of affection, the Mortons are more likely to go with Pink Taco Stadium or Morton Stadium. Sorry Linds!