'Fashion Rocks' the Big Apple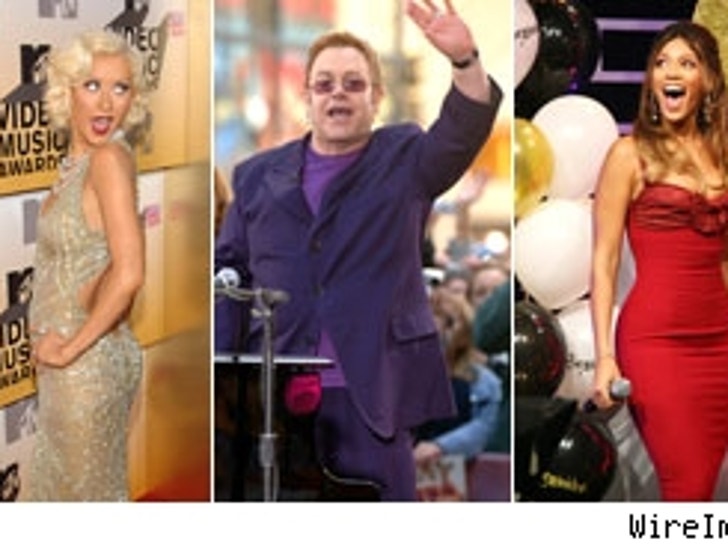 The "Fashion Rocks" concert is the unofficial kickoff to New York Fashion Week and takes place Thursday, hosted by Sir Elton John. CBS will air an edited version of the show on Friday at 9pm.

All proceeds benefit Elton John's AIDS Foundation and will feature performances by such fashion forward artists like Christina Aguilera, Beyoncé, Scissor Sisters and the Black Eyed Peas.
Another up-and-coming pop star, Rihanna, will be dressed by one of the fashion biz's brightest - Zac Posen. Posen has dressed everyone from Natalie Portman to Liv Tyler to Claire Danes.
Kanye West is also scheduled to perform and will soon appear in ads for Louis Vuitton. In 2004, West released a rare mix CD entitled "Kon the Louis Vuitton Don."
"Promiscuous" girl Nelly Furtado is set to sing her new single "Maneater."
Presenters include "The OC's" Rachel Bilson, Eva Mendes and Jimmy Fallon.
Starting September 9, fans will be able to watch the entire fashionably loud event online at blueroom.att.com.