Get Into Vida's Panties
Get Into
Vida's Panties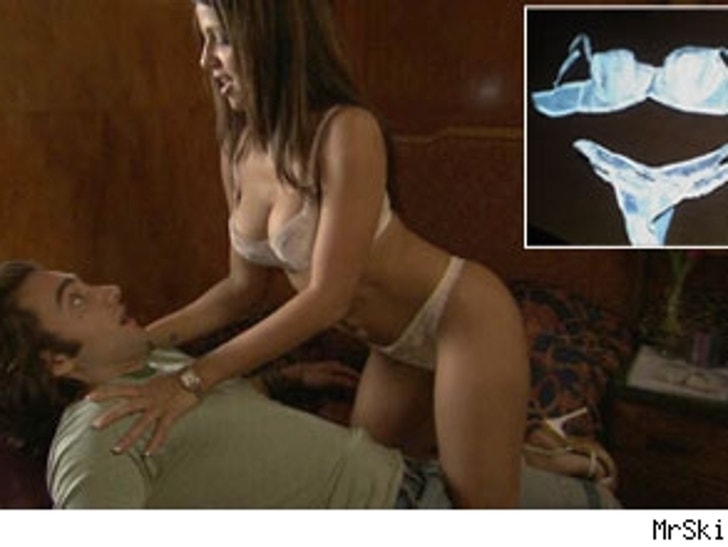 If you ever wanted to get a hold of FHM and Playboy cover girl Vida Guerra's underwear you're in luck.
MrSkin.com, which bills itself as the #1 website for celebrating nudity in film, is giving away a pair of bra and panties that Vida wore in her new straight-to-DVD film "Dorm Daze 2."
To enter the used undergarment contest, fans of the mobile phone hottie need to register with the website, which costs about $30. A small price to pay for the aspiring perv in you.
The contest runs until Sunday and runner-ups will win a copy of "Dorm Daze 2" --a soon-to-be cinematic classic, no doubt.
Besides the gorgeous Guerra, "Dorm Daze 2's" stellar cast also includes Kato Kaelin, Dr. Joyce Brothers and Ted Lange, aka the bartender on "Love Boat." Sounds like a laugh riot to us!