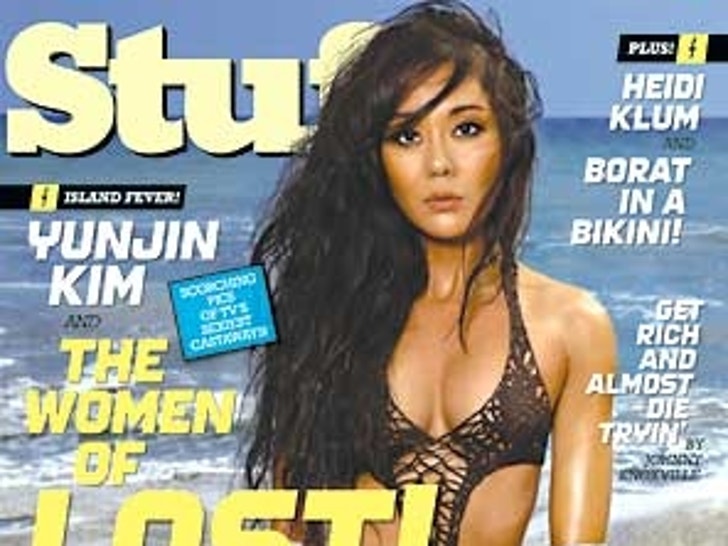 There are worse people to be stranded on a deserted island with than Yunjin Kim. The South Korean beauty is one of the castaways on the hit ABC series "Lost" and she's posing on the beach (how fitting!) for the cover of Stuff Magazine.

Kim tells Stuff that the scripts for "Lost" are as closely guarded as you might expect: "Actors are the last ones to get the scripts. Sometimes we get them a couple of days before the shoot. If there's a really big secret, they leave it out of the script, and we have to call the producers and hear it over the phone. Each page of the script has my name on it, so if they see it on eBay, I'm going to get a phone call."
She also tells the popular men's magazine she's afraid of scaring people who get on a plane with her: "I hate getting recognized on the plane, because I think, 'What if the person gets nervous just because I'm on the plane?'"
Kim's issue of Stuff Magazine is on newsstands this week.