Madonna's 10,000 Best Dressed Fans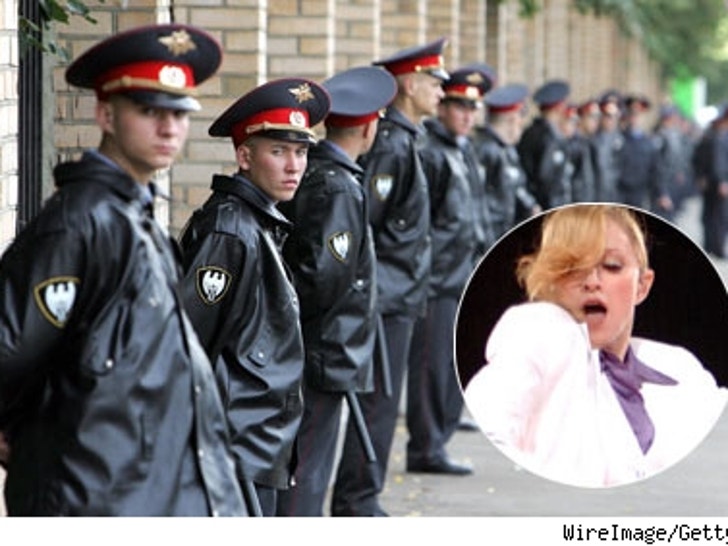 Fashion-forward pop icon Madonna is used to performing in front a well-dressed crowd. But her gig in Moscow on Tuesday brought a whole new look from her fans -- sort of.

Madonna played her first-ever concert in Russia on Tuesday evening at Moscow's Luzhniki stadium in front of thousands of fans and 10,000 soldiers and riot police. Amid mafia kidnap fears and warnings of Chechen terrorist attacks, the soldiers were decked out in full gear and "armed to the teeth," according to The Daily Mirror.
One fan told the paper, "I was at the G8 summit and the security was comparable. Everywhere you looked there was a ring of security guards. It did make it hard to dance when you're standing beside a guy in a uniform."