Even Less Reality With Virtual "Laguna Beach"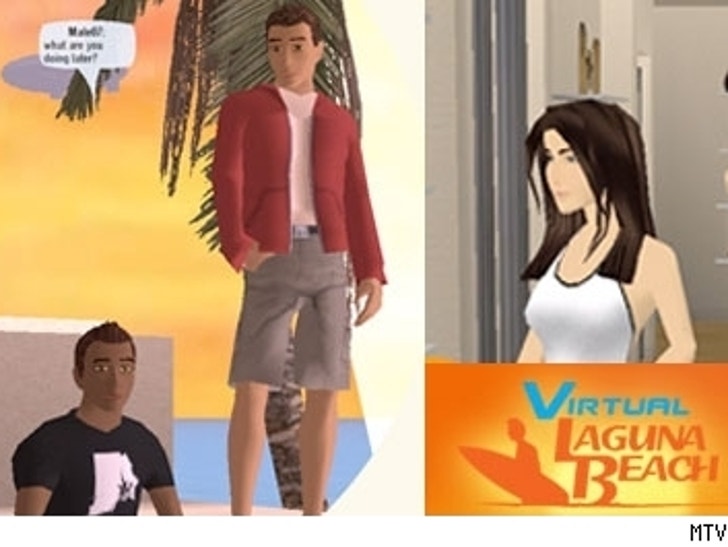 The kinda-reality-but-mostly-staged MTV hit "Laguna Beach: The Real OC" has gotten even less real. MTV launched the "Virtual Laguna Beach" today so that we can all participate in the good life on the sun-baked beaches of Orange County.

It's Second Life meets Laguna Beach as MTV tries to expand its presence online. MTV is giving users the ability create their own personal hot-bodied, fashionable avatars. (Avatars are the virtual representation of a user, in this case the character created for use in a virtual world) The idea is to create a virtual online community akin to MySpace which allows users to interact at the hot spots made famous by the TV show.
If the idea of missing "Laguna Beach: The Real OC" because you're too busy mingling with your Virtual Laguna Beach avatar gives you cold sweats, never fear. You can watch video clips from the show in virtual theaters.
The only drawback is that the avatars only have the ability to kiss- nothing more. "The lips touch, but the bodies don't," according to MTV's Senior VP Matt Bostwick.
Unfortunately, you'll have to virtually keep it in your pants.