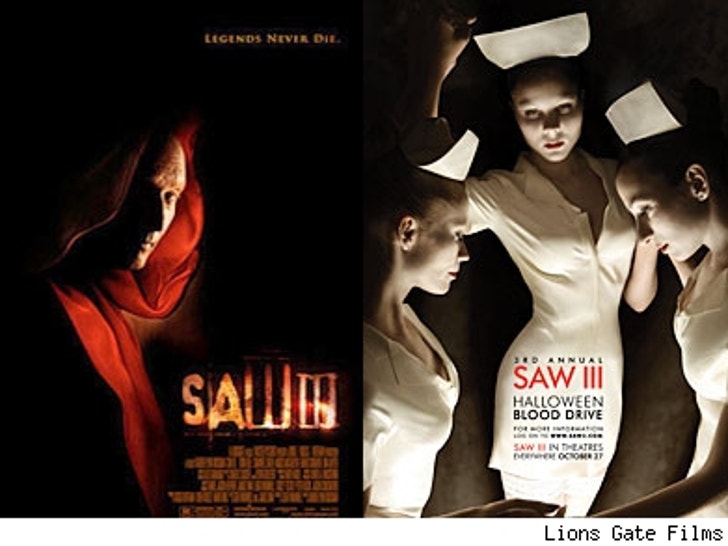 Now here's a creepy promotion... "Saw 3" will auction off a poster marked in the real blood of one of the film's cast members.

Actor Tobin Bell, who plays the Jigsaw killer in the highly successful horror franchise, has donated a vial of his blood to mix with the red ink used in about 1,000 posters. The posters are being sold online for $20 each, except for the first print, which will be autographed by the film's cast and crew and auctioned off. All proceeds from the auction and sales will go to the American Red Cross.
The blood-letting doesn't stop there though. Lions Gate, the distributors producers of the film, will also hold a nationwide Halloween Blood Drive timed with the movie's release with all prodceeds going to Red Cross. This marks the third year of the odd promotion, which has collected more than 14,000 liters of the red stuff to date.