How Celebs Drop That Baby Weight -- If They Can
The celebrity baby boom of 2006 has officially come and gone, and some of its products -- Suri, Shiloh, Sutton Pierce -- are (we presume) bouncily moon-faced, bright-eyed, happy, and fat. But if Angelina, Katie, and Britney thought that carrying the child and then giving birth was tough, getting back into tip-top Tinseltown shape might even be tougher (just ask Brit). We enlisted the help of professional celeb offspring observer Danielle Friedland of Celebrity Baby Blog to run down how star mommies might regain their famous forms.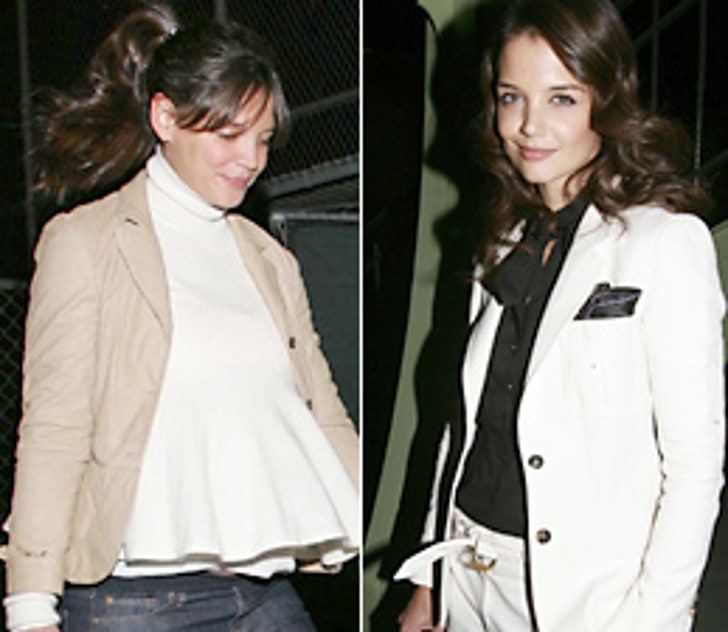 Friedland points out that the great thing about being a celebrity mom is that once you have your kid, you can hire a small army of nannies and handler to actually take care of the child (because who has time for that?) so you can go about getting into shape with yet another small army of trainers. As TMZ told you recently, Tom Cruise has made it his Mission: Important to get Katie Holmes into great shape for their impending wedding, and he sees to it that her strict workout schedule isn't interrupted by, say, diaper-changing. Frankly, it appears to be working: Katie looked svelte and slender on a recent trip to Paris, not an easy task when you're strolling around with the skeletal Victoria Beckham.

Often the biggest culprit in celeb moms packing on pounds is that common misperception that pregnant women need to "eat for two." In fact, as Friedland tells us, a woman with child really only needs 300 extra calories per day. So after giving birth, stars have flocked to customized diets to help them eat what they need without undue restriction and effort. Emmy-winning songtress Michelle Branch, for instance, enlisted the help of Fresh Dining, an LA-based diet delivery outfit that provides gourmet-caliber (but not gourmet-calorie-count ) meals and snacks daily to stars' doorsteps. Branch says it helped her shed her baby weight in mere weeks, and TV star McKenzie Westmore used Fresh Dining to drop the poundage as well, while Nicollette Sheridan, Tori Spelling and "Grey's Anatomy's" Kate Walsh have also ordered up chef Michael Bowen's healthy-tasty creations.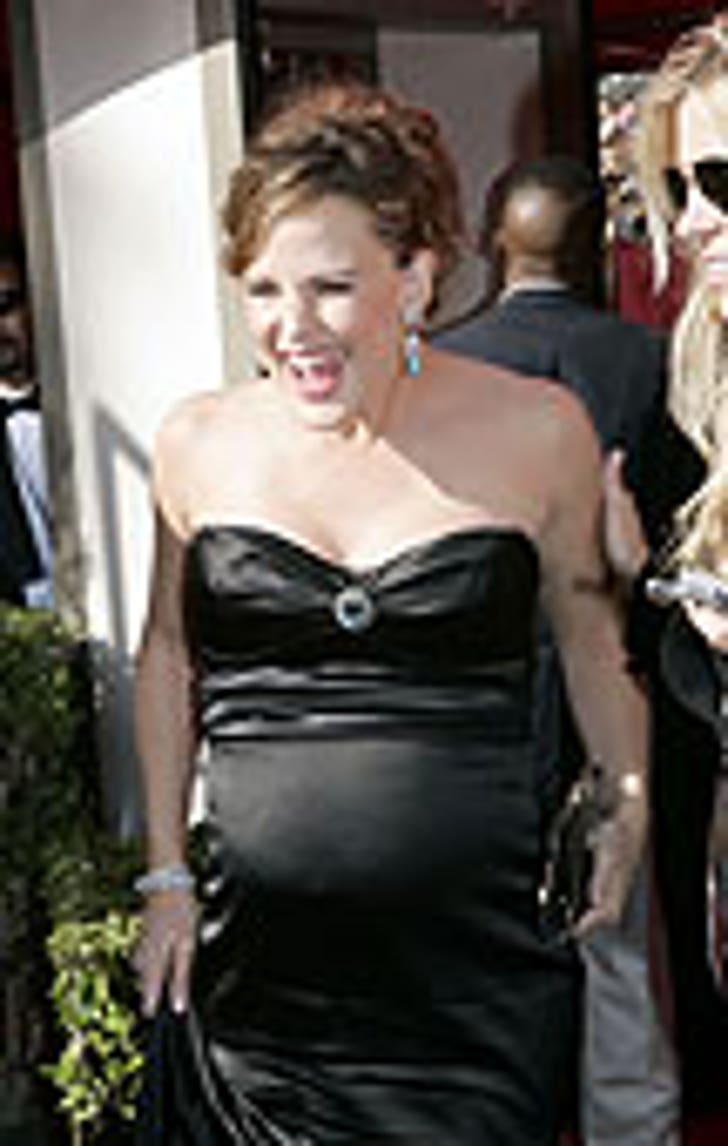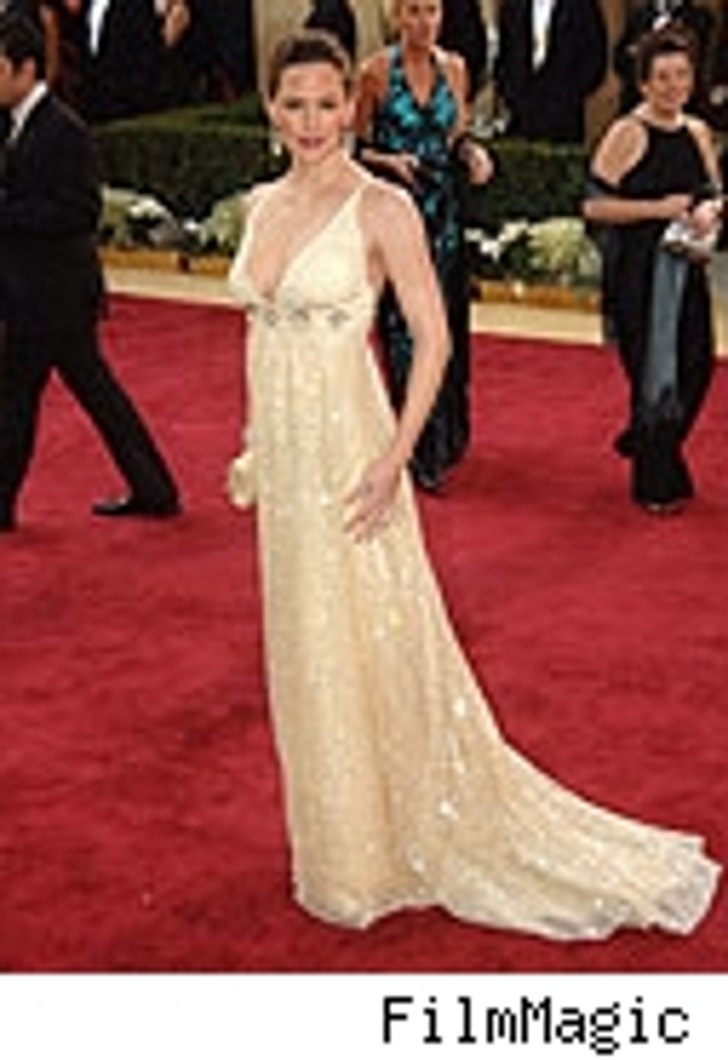 The Breast May Be Best
You may be surprised to know that a fine way, says Friedland, for celeb moms to help lose weight is actually by nursing. Gwyneth Paltrow, an advocate of nursing, apparently dropped pounds while doling out the milk to her babies Apple and Moses, and Jennifer Garner has been successful in burning off the baby-producing fat by breast-feeding her daughter Violet. "When you're nursing, you burn off 500 calories," says Friedland, who has a one-year-old of her own, and says she's lost 20 pounds off her pre-pregnancy weight as she feeds her newborn.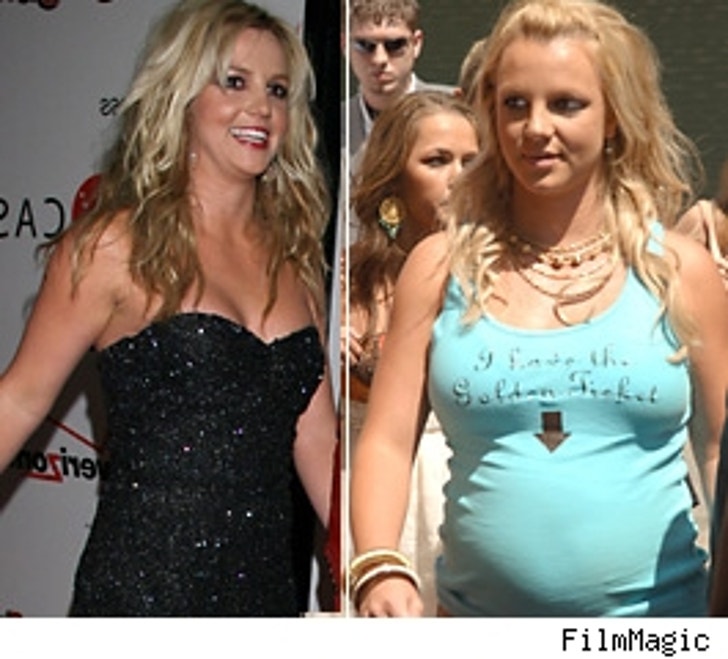 We're Still Waiting
Then, frankly, there are the cases where celeb moms just can't seem to lose the weight. Pierce Brosnan's wife Keely Shaye Smith went through a very public ordeal in trying to drop her pregnancy pounds, while Britney Spears -- who got pregnant twice in the space of 11 months -- is working feverishly to try to get back in shape, though her seeming addiction to Taco Bell (and other fast foods) has certainly made things much more difficult for the pop starlet. And, if all else fails, the celebrity mother can just have it all that extra poundage neatly tucked away by the magic of plastic surgery, as Britney is rumored to have done.