A-Rod: Terrifying Day, Wild Night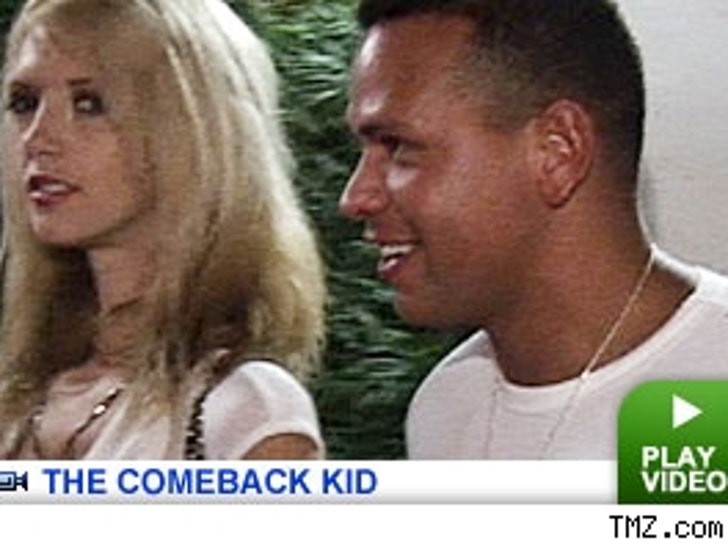 Just days after Alex Rodriguez lost friend and teammate Corey Lidle to a tragic plane crash in NYC, the Yankees slugger had a frightening airplane experience of his own.
The 31-year-old walked away uninjured after his private Gulfstream jet overran a runway at Bob Hope Airport in Burbank, Calif. and was brought to a halt by an arresting system on Friday.
While the event might have scared most people into a hermit-like state for the remainder of the weekend, not A-Rod. The $250 million man hit the Hollywood scene almost immediately after exiting the plane. First stop was the exclusive and expensive Ivy restaurant in Beverly Hills, where it looked Alex enjoyed a peaceful meal by himself before his personal driver escorted him into an awaiting vehicle.
Rejuvenated and relaxed, Rodriguez hit popular nightclub Area the following evening. Even though he was flanked by several beautiful women throughout the night, the happily married dad left the club all by his lonesome.