Julia Gets Props From Her Hubby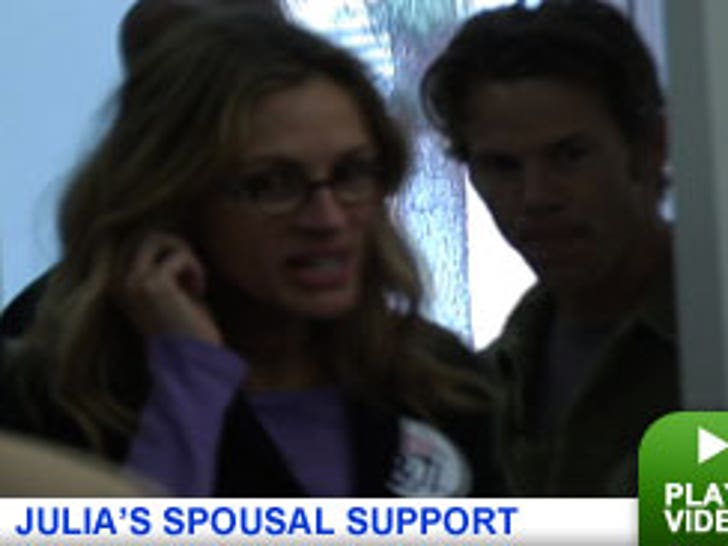 Arnold Schwarzenegger isn't the only major celebrity on the California campaign trail these days. Julia Roberts and her husband Danny Moder are also looking to use their star power to influence voters.
Earlier today the couple made a rare public appearance at Mattell Children's Hospital in LA, where Julia gave a rousing speech in support of California's Proposition 87 -- which if passed, would reduce the state's dependence on gasoline and diesel.
"We're all victims of this state's tragically poor air quality," she said. "California has the worst air pollution in the nation."
After the speech, Danny can be seen proudly applauding his wife, before making his way through the crowd of photographers to personally congratulate her. The two then headed back out onto the campus of the UCLA Medical Center.