Tom Cruise: Help Me Paparazzi!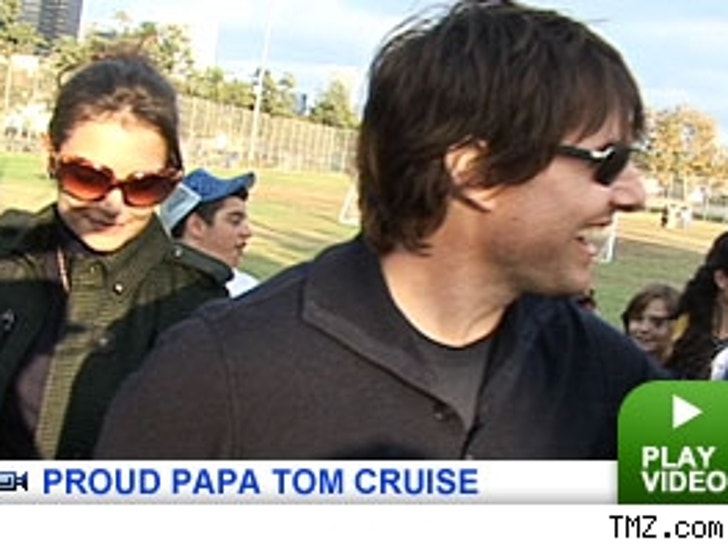 No matter how you feel about Tom Cruise, you have to admit, he's a pretty supportive parent.
The actor, along with his fiancé Katie Holmes, never seems to miss any of his daughter's soccer games -- and this weekend was no exception. The couple was treated to an extra special moment this time though, when Isabella scored one of the team's goals. After the game, Tom did some scoring of his own when a photog offered to hook up the proud papa with a copy of the game.
Maybe it's not so bad having paparazzi following you around all the time after all!?